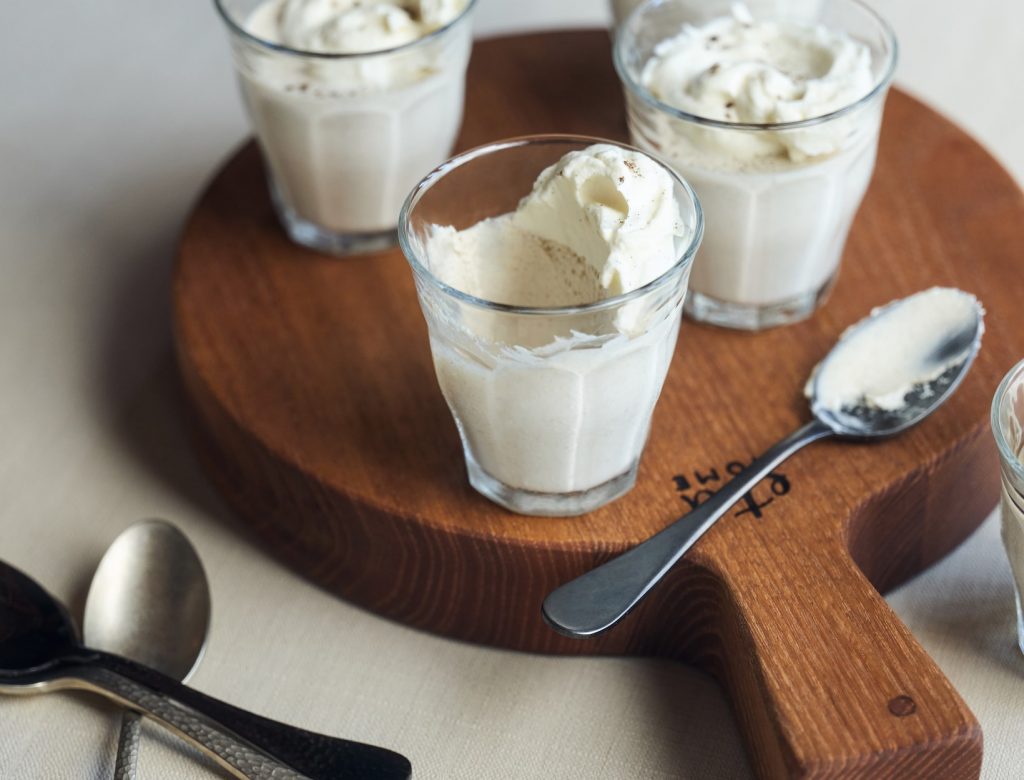 Caramel Pots de Crème
These pots de crème are the triple threat of holiday desserts: delicious, adorable, and make-ahead! All you'll have to do is finish with a dollop of whipped cream to serve.
1 eggs
1 can of coconut milk
1 ½ tsp organic vanilla extract
10-12 dates, pitted
½ cup of raw cocoa butter
1. Soften the dates in hot water for 5-10 minutes.
2. Heat coconut milk until very hot (do not boil).
3. Put all ingredients except milk in Vitamix, or powerful blender. With the blender running on low, slowly and carefully pour hot coconut milk into blender. Blend until everything is completely melted, and mixture is smooth and thick.
4. Pour into serving cups and refrigerate until set, about 2 hours.
5. Serve with a dollop of whipped cream!
Originally featured in A Three-Course Vegetarian Menu to Satisfy Any Carnivore