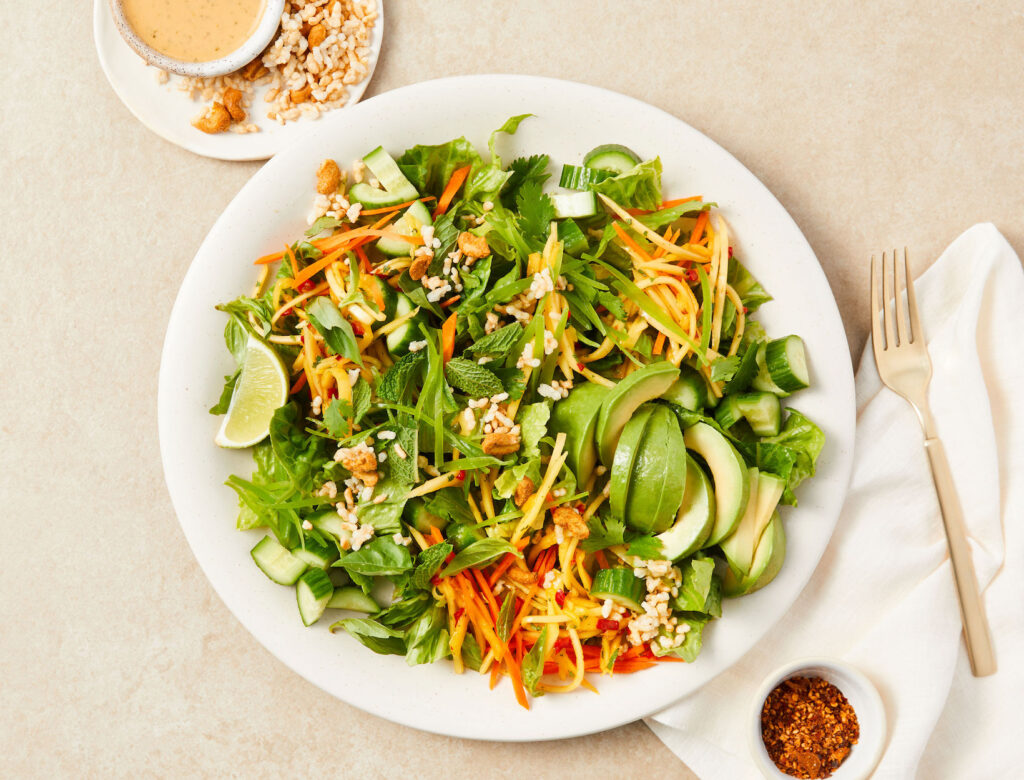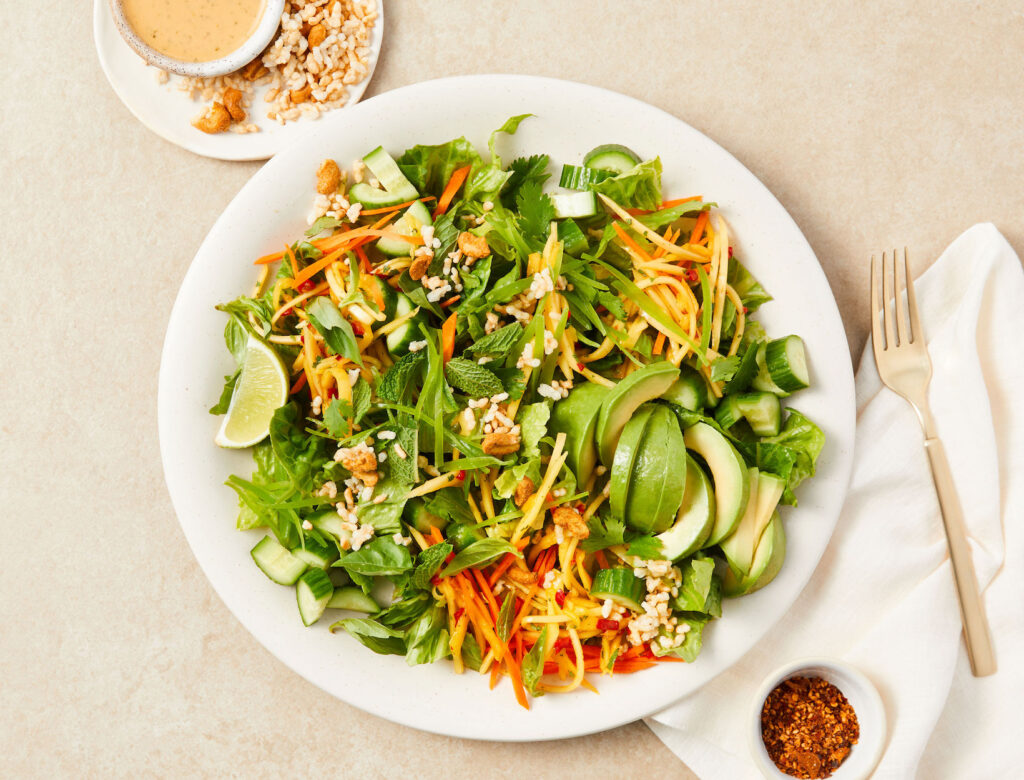 Cameron Diaz's Summer Crunch Salad
If you like your salads a little sweet and a little spicy, this one's for you. It's plenty filling on its own, but you can try adding grilled chicken or salmon for extra protein. (And if you're in LA, you can also skip the cooking and order it directly from goop Kitchen.)
1. To make the vinaigrette, place everything in a blender except the sunflower and toasted sesame oils. Blend on high until fully blended and smooth. With the blender still running, slowly stream in the oils to emulsify the dressing. Set aside until ready to use. You can make the dressing in advance and refrigerate for up to 5 days.
2. Layer the salad in a bowl. Start with your salad greens on the bottom, then add in the vegetables, mango, and avocado.
3. Garnish with the herbs on top.
4. When you're ready to serve, toss the dressing with the salad and top with the cashews and puffed rice. Serve with a wedge of lime on the side.
Originally featured in Cameron Diaz's Perfect Summer Salad Recipe