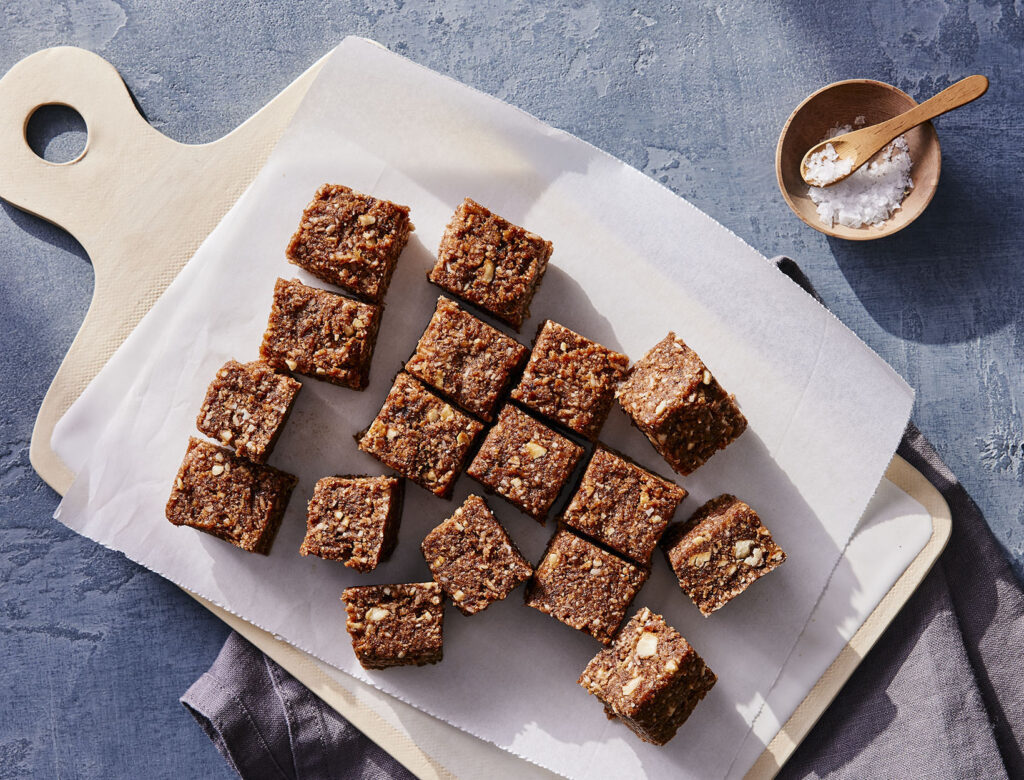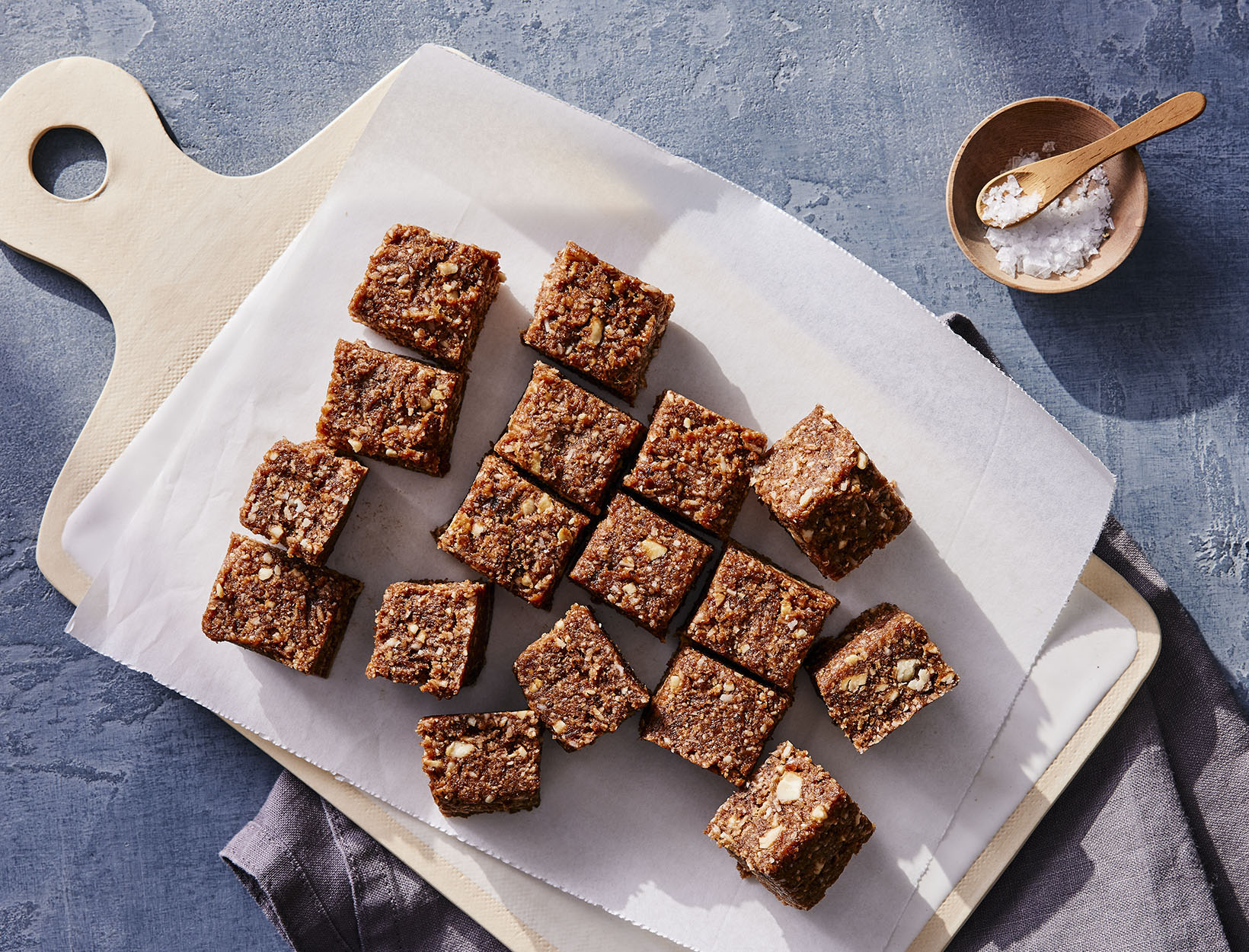 Cacao Cashew Chews
These chews are a quick pick-me-up for when you're on the go and need to bring a snack.
2 cups medjool dates, pitted
½ cup whole raw cashews
½ cup shredded unsweetened coconut flakes
2 tablespoons cashew butter
1 tablespoon raw cacao powder
1. Blitz all the ingredients together in a food processor until chopped and well combined.
2. Line a small loaf pan or small sheet tray with parchment paper and press the mixture into the bottom. Make sure to press it firmly together to form a bar. The mixture will be crumbly at first, but the dates will make it sticky.
3. Refrigerate the mixture for 20 minutes, then cut into bite-size pieces.
4. Store in a covered container at room temperature for up to 5 days.
Originally featured in The Annual New Year Detox: 2023 Edition