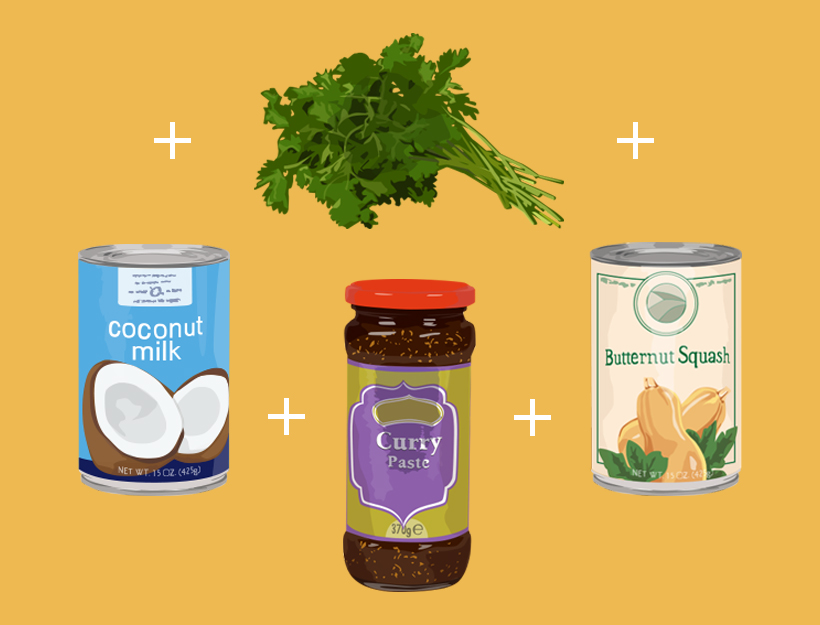 Be sure you use a good-quality butternut squash soup here. Shira recommends the one from Imagine Foods because it is GMO-, gluten-, and soy-free and doesn't have any gums or preservatives.
1. Heat the soup to boiling, then turn down the heat to a low simmer. Whisk in the coconut milk and curry paste until smooth.
2. Taste and season with sea salt to taste and top with fresh cilantro.
Originally featured in Dinnertime Hacks for People Too Tired to Cook