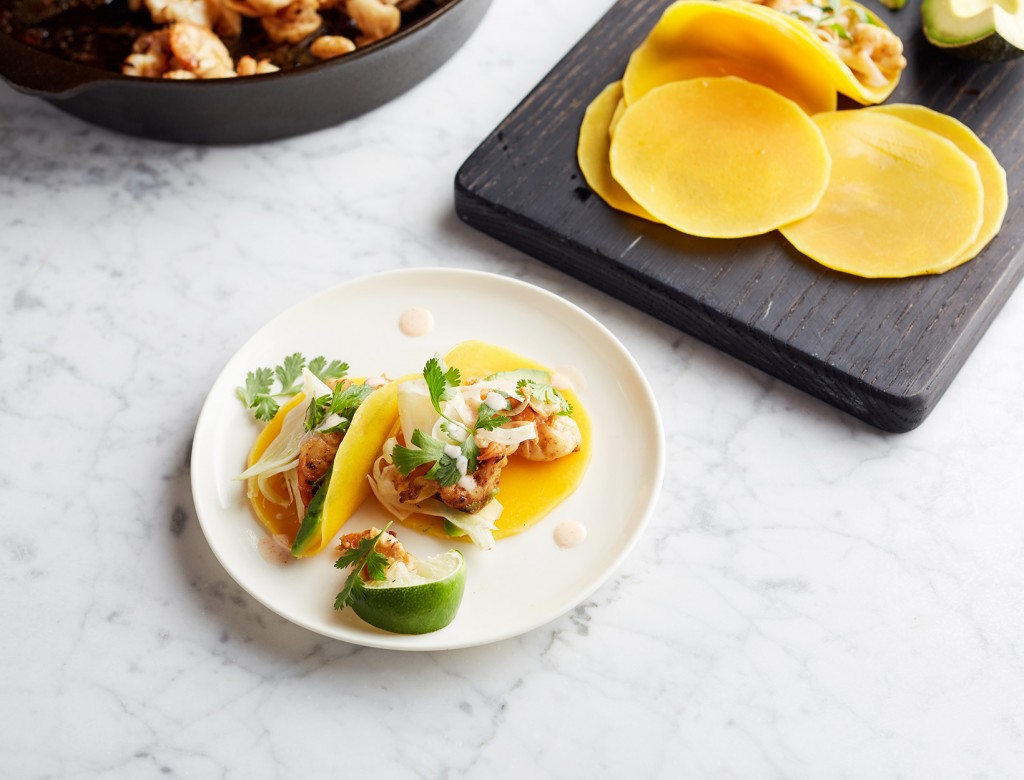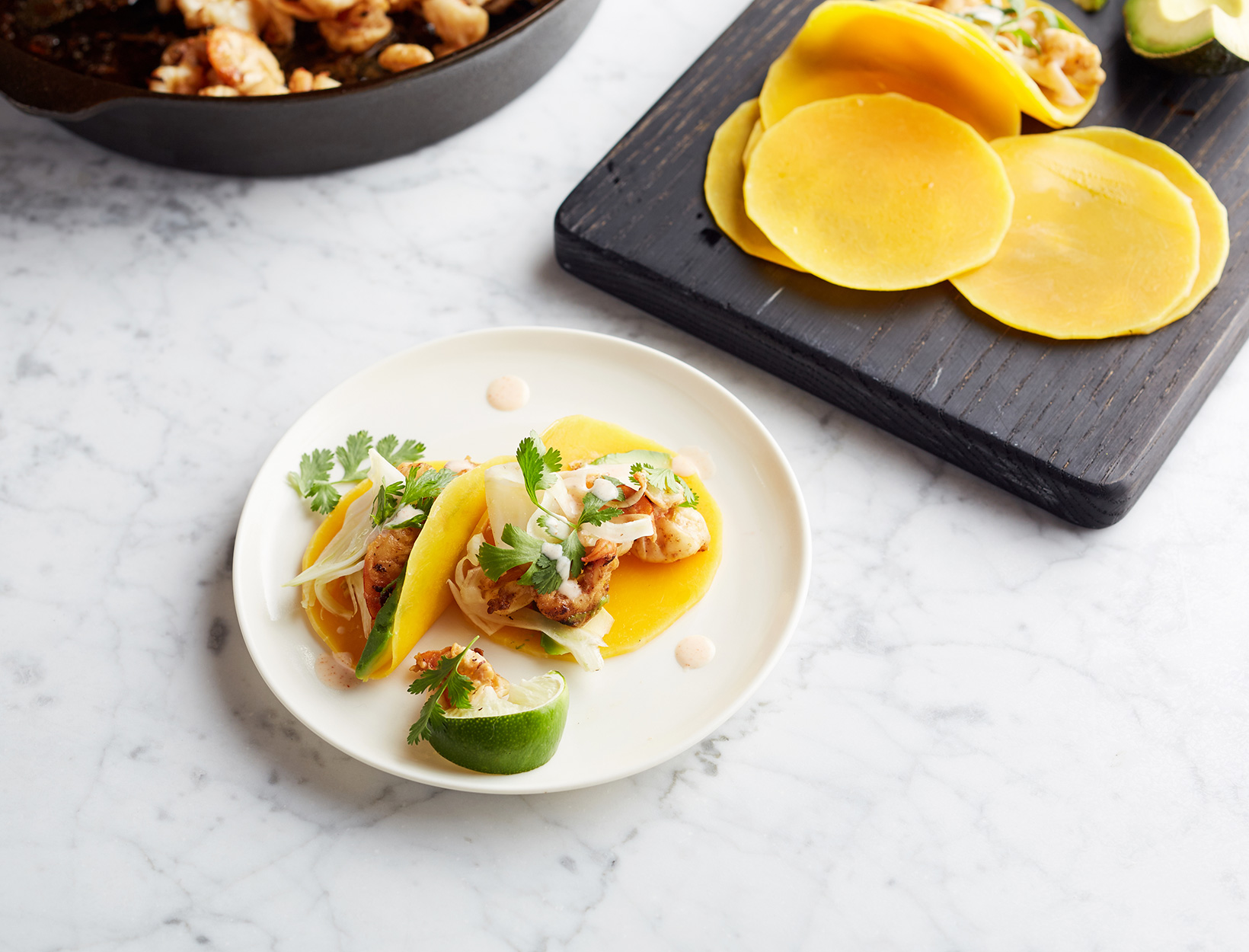 Butternut Squash Shrimp Tacos
We're obsessed with the jicama shrimp tacos on our site, which got us thinking about what other veggies could work as a corn-free, grain-free, gluten-free tortilla substitute. We played around in the test kitchen and discovered that the long skinny top half of a butternut squash works perfectly! This one is filled with seared shrimp, but chicken, pork, fish, or even black beans would also be delicious. If you don't already have a mandolin, buy one to make this recipe. It will make prep so much easier, and you'll use it all the time.
1. Cut the shrimp in half along the spine and place in a medium bowl with 2 tablespoons of the olive oil, cayenne pepper, grated zest of the lemon, garlic, and a large pinch of salt in a medium bowl. Toss to combine, and let marinate while you prepare your other ingredients.
2. To make the squash "tortillas," cut off the stem, peel, and use a large mandolin or a sharp knife to cut 10 even, as-thin-as-you-can slices (no thicker than 1/8th inch).
3. Prepare a wide shallow saucepan with simmering water and blanch the slices until just tender, about 1 minute. Remove to a plate or baking sheet until ready to use.
4. To make the sauce, whisk together the first 3 ingredients in a small bowl and season to taste with salt.
5. Toss the shaved fennel with the remaining tablespoon of olive oil, the juice of the zested lemon, and a pinch of salt.
6. Heat a large skillet over medium high heat, add the shrimp and marinade to the pan, and sear the shrimp until just cooked through, about 1 minute per side.
7. To assemble the tacos, divide the shrimp between the 10 little shells, top with sliced avocado, the shaved fennel, a sprinkle of chopped cilantro, and drizzle over the yogurt sauce, if you made it. Serve with a wedge of lime and hot sauce, if desired.
Originally featured in The 3-Day, Anti-Bloat Summer Reset