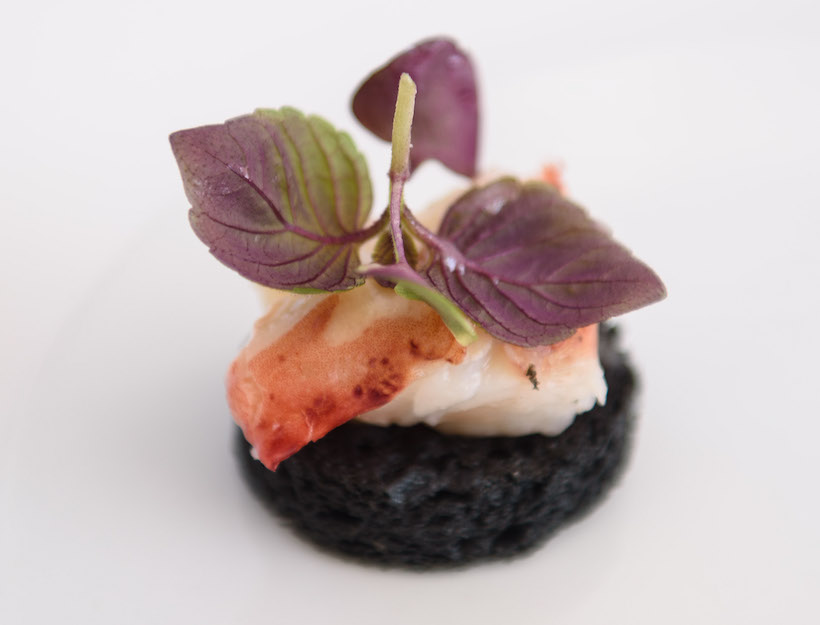 Butter-Poached Lobster on Black Brioche
The beurre blanc in this recipe is so rich and decadent, but it's also a bit involved and temperamental. If you want to simplify, finish each with a little melted butter and a squeeze of lemon instead. We couldn't find black brioche (which Cloud Catering special orders), so we used white sliced brioche instead.
1. To assemble, place 1 piece lobster on each brioche coin, pour over a bit of beurre blanc*, and garnish with micro sorrel.
*To make the beurre blanc:
1. Combine first 6 ingredients in a saucepan and bring up to a high simmer; reduce until wine has almost completely evaporated.
2. Add heavy cream and reduce by half.
3. Remove from heat and slowly whisk in butter.
4. Strain through a chinois and transfer to a thermos to keep warm until needed.
Originally featured in The goop x Net-a-Porter Summer Dinner