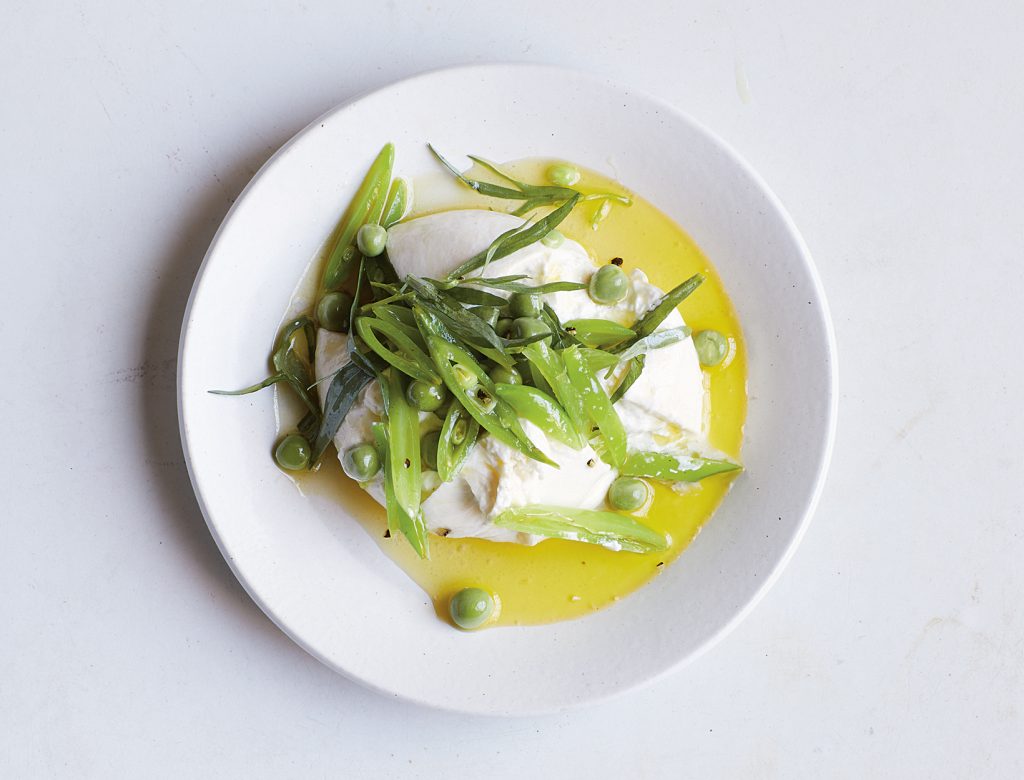 Burrata, Sweet Peas, and Tarragon
This dish is such a celebration of spring flavors: The bright herbs and lemon contrast perfectly with the creamy cheese and sweet, crunchy peas.
⅓ cup sugar snap peas, trimmed and blanched
¼ cup fresh podded peas
1 tablespoon tarragon leaves
juice of ½ lemon
¼ cup extra virgin olive oil
pinch of sea salt
6 ounces burrata
1. Slice the sugar snap peas on the bias and place in a bowl with the fresh peas, tarragon, lemon juice, and olive oil. Mix together and season with salt to taste.
2. Partially split open the burrata into 4 pieces on a serving plate and spoon over the sugar-snap-and-pea mixture. Let stand for 10 minutes, then serve.
From Mediterranean by Susie Theodorou, published by Kyle Books, © 2018.
Photographs by John Kernick.
Originally featured in 8 Simple, Delicious, and Sophisticated Ways to Serve Fresh Cheese