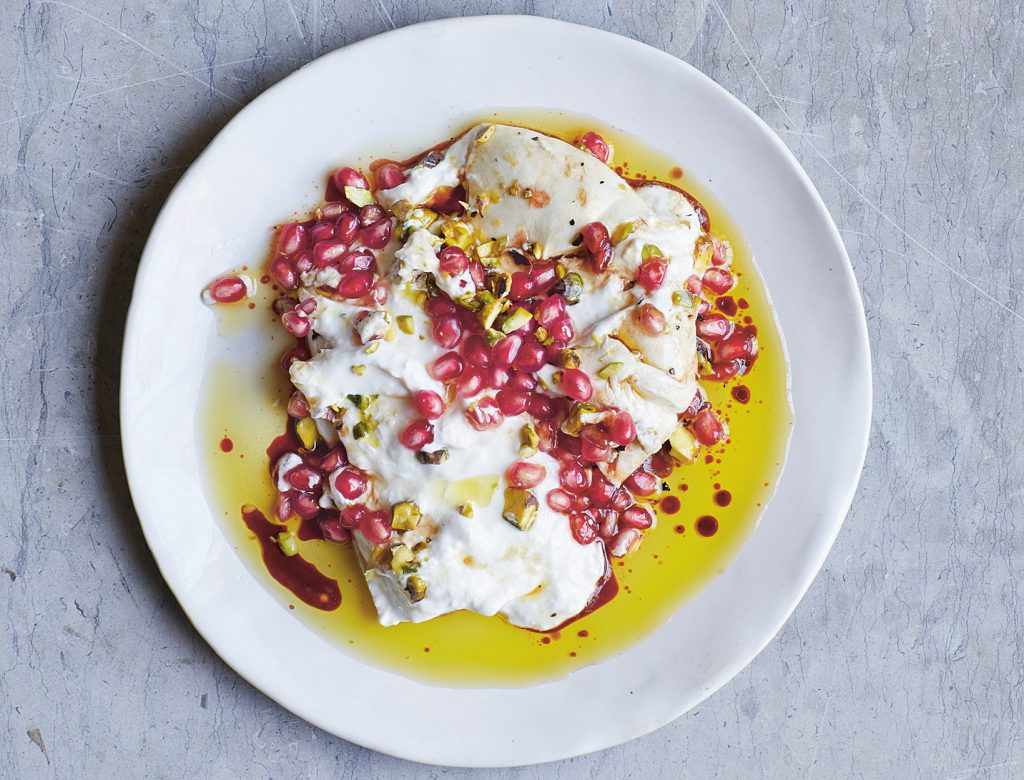 Burrata, Pomegranate, and Pistachio
Fresh pomegranate seeds add color and acidity that can really liven up your table, especially in late autumn or early winter, when pomegranates are at their peak (and it seems like not much else is in the fruit world). The pistachios add great crunch to the super creamy burrata.
¼ cup pomegranate seeds
¼ cup pistachio nuts, roughly chopped
¼ cup extra virgin olive oil
2 tablespoons pomegranate molasses
6 ounces buffalo burrata
sea salt and freshly cracked black pepper
1. Place the pomegranate seeds in a bowl with the pistachio nuts, oil, and molasses and stir. Season to taste.
2. Tear the burrata into large pieces, arrange on a serving plate, and spoon over the pomegranate mixture. Let stand for 10 minutes, then serve.
From Mediterranean by Susie Theodorou, published by Kyle Books, © 2018.
Photographs by John Kernick.
Originally featured in 8 Simple, Delicious, and Sophisticated Ways to Serve Fresh Cheese