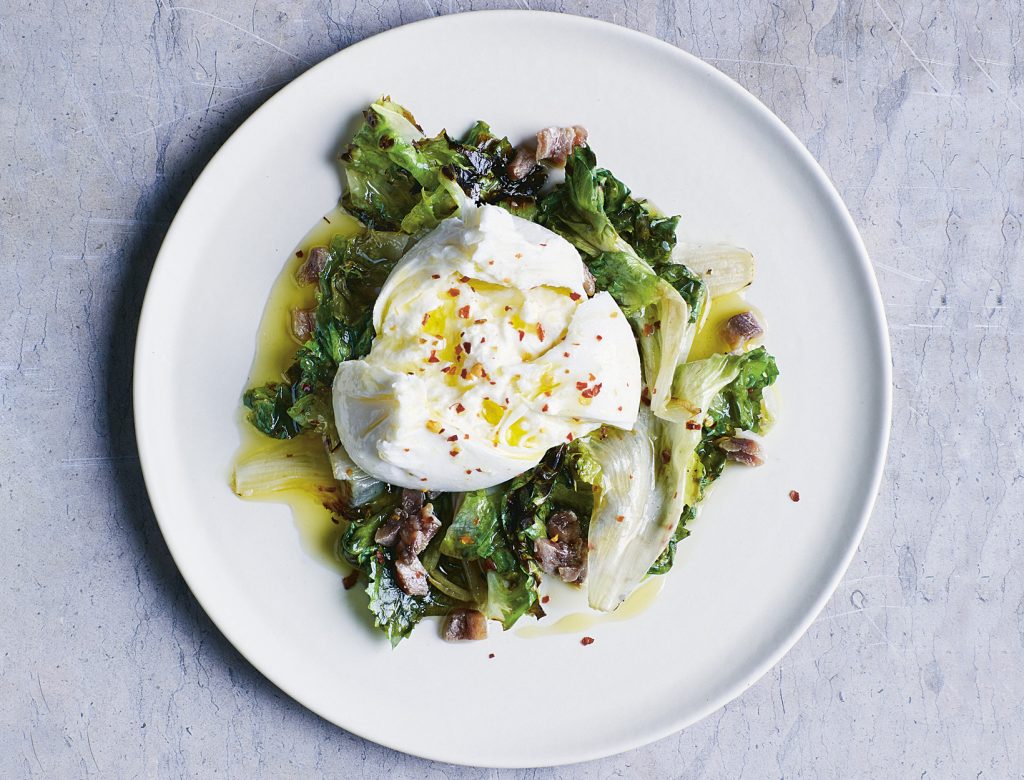 Burrata, Escarole, and Chili Flakes
Softly wilting the greens mellows their bitterness, and contrasting them with the heat of Calabrian chili and the richness of burrata is a perfect entrée into the many bitter greens and chicories available in the winter months.
1. Heat the oil in a frying pan and add the escarole or dandelion leaves and chili flakes. As soon as the leaves wilt, drain them and place on a serving plate. Add the lemon juice to the pan juices, and season with salt and pepper.
2. Partially split open the burrata into 4 pieces on the escarole or dandelion leaves, spoon the oil juices on top, and let stand for 5 minutes. Serve warm.
From Mediterranean by Susie Theodorou, published by Kyle Books, © 2018.
Photographs by John Kernick.
Originally featured in 8 Simple, Delicious, and Sophisticated Ways to Serve Fresh Cheese