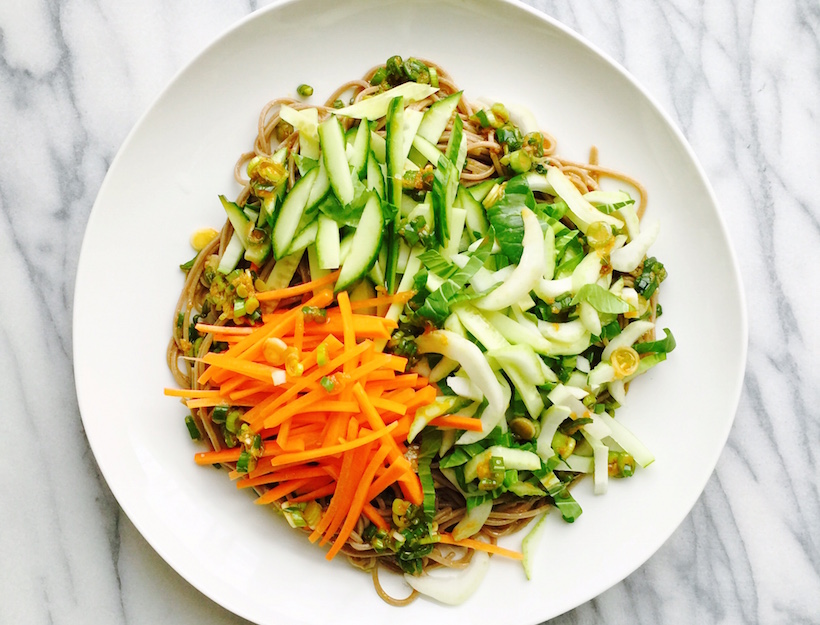 Buckwheat Soba Noodle Salad
This salad is pretty quick to put together and sits well, which makes it a perfect packed lunch for work. Add grilled chicken or steamed fish for a heartier meal.
1. For the ginger scallion sauce, combine all ingredients and let sit while you prepare the salad.
2. Cook soba noodles according to package instructions, drain, and rinse with cold water.
3. Toss noodles with half the scallion sauce and half the cilantro, cucumber, carrot, and bok choy.
4. Put in a serving bowl, scatter with the remaining ingredients, and drizzle more ginger scallion sauce over the top.
Originally featured in The Annual goop Detox