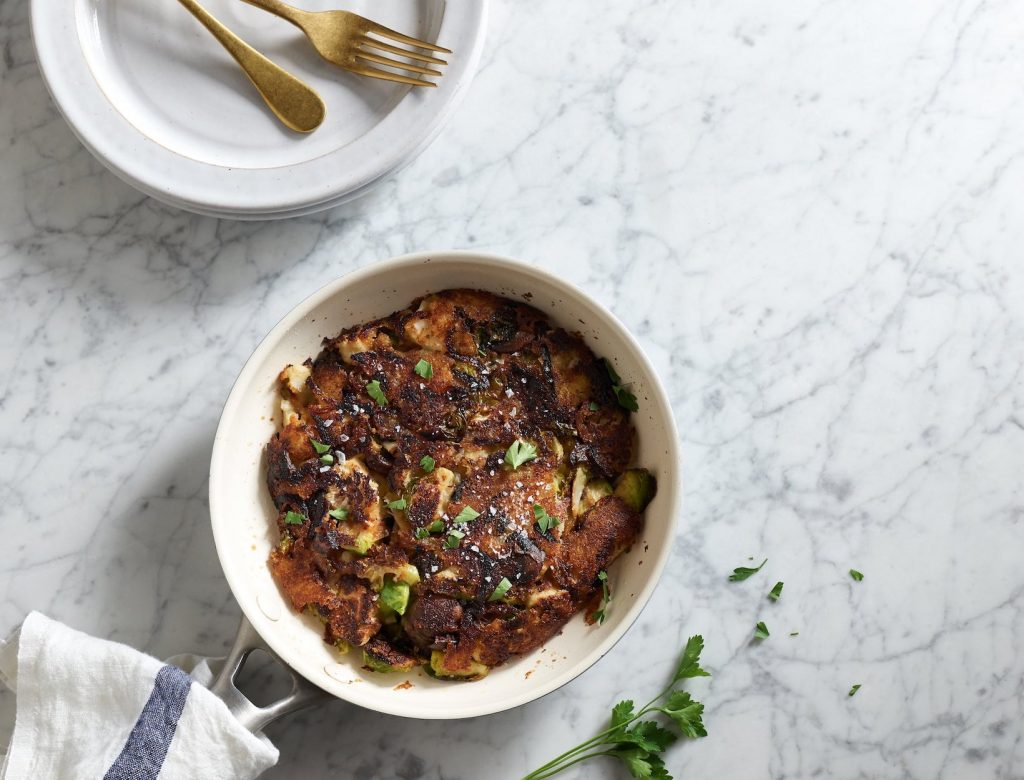 Bubble and squeak, a classic English dish designed to use up leftover veggies from your Sunday roast, is an excellent way to use leftover Thanksgiving veggies (and mashed potatoes). The trick is to use a small nonstick pan, then wait for super brown, crispy edges before attempting the flip.
1. Heat 1 tablespoon of the olive oil in a sauté pan over medium-high heat. Add the sliced onion and cook for 5 to 7 minutes, not stirring too often, so they get nicely caramelized and almost charred. Set aside and let cool.
2. Combine the chopped leftover veggies and mashed potatoes in a medium bowl. Fold in the onions and salt and pepper to taste.
3. Heat the remaining tablespoon of olive oil in a nonstick 8-inch pan over medium-high heat. Add the veggie mixture to the pan, patting it down and shaping it into a large patty. Let it cook and brown for about 3 minutes (you should hear the "bubble and squeak" of the veggies in the pan), or until the edges are nicely browned.
4. Flip the entire patty in the pan and brown the second side for a few minutes. Slide onto a plate and serve hot.
Originally featured in How to Make the Most of Your Thanksgiving Leftovers