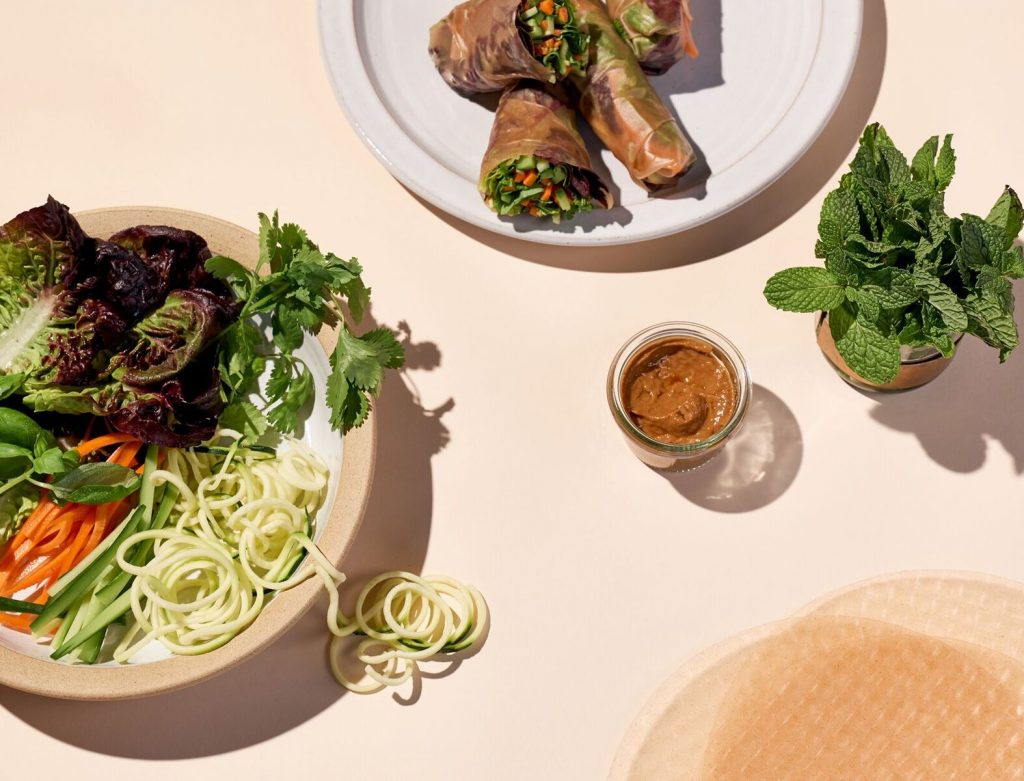 We love summer rolls because basically they're handheld salads with a delicious dipping sauce. We've swapped traditional vermicelli noodles for zoodles here, which add a little heft and crunchy texture.
1. Fill a bowl large enough to hold the spring roll wrappers with warm water. Soak 1 wrapper for about 1 minute, or until just pliable, then lay flat on a cutting board. Layer on a couple of lettuce leaves, folding large ones in half, then veggies and herbs. Carefully roll up the wrapper, folding the bottoms in and rolling closed.
2. Serve with SunButter satay sauce.
Originally featured in The Annual goop Detox 2018