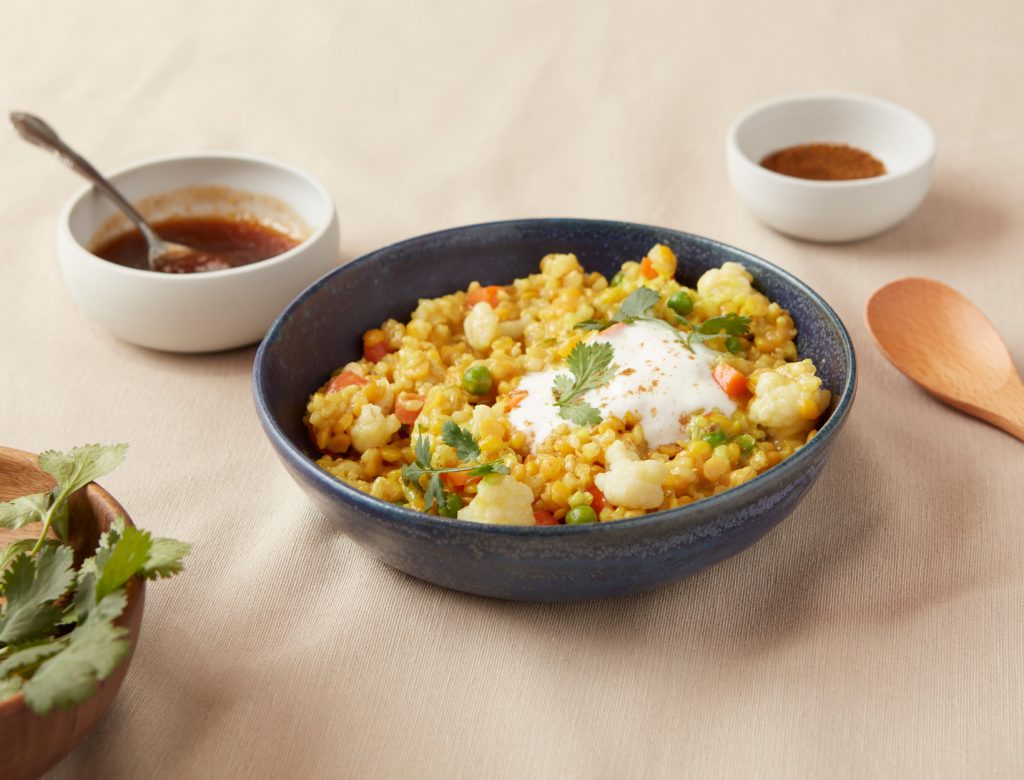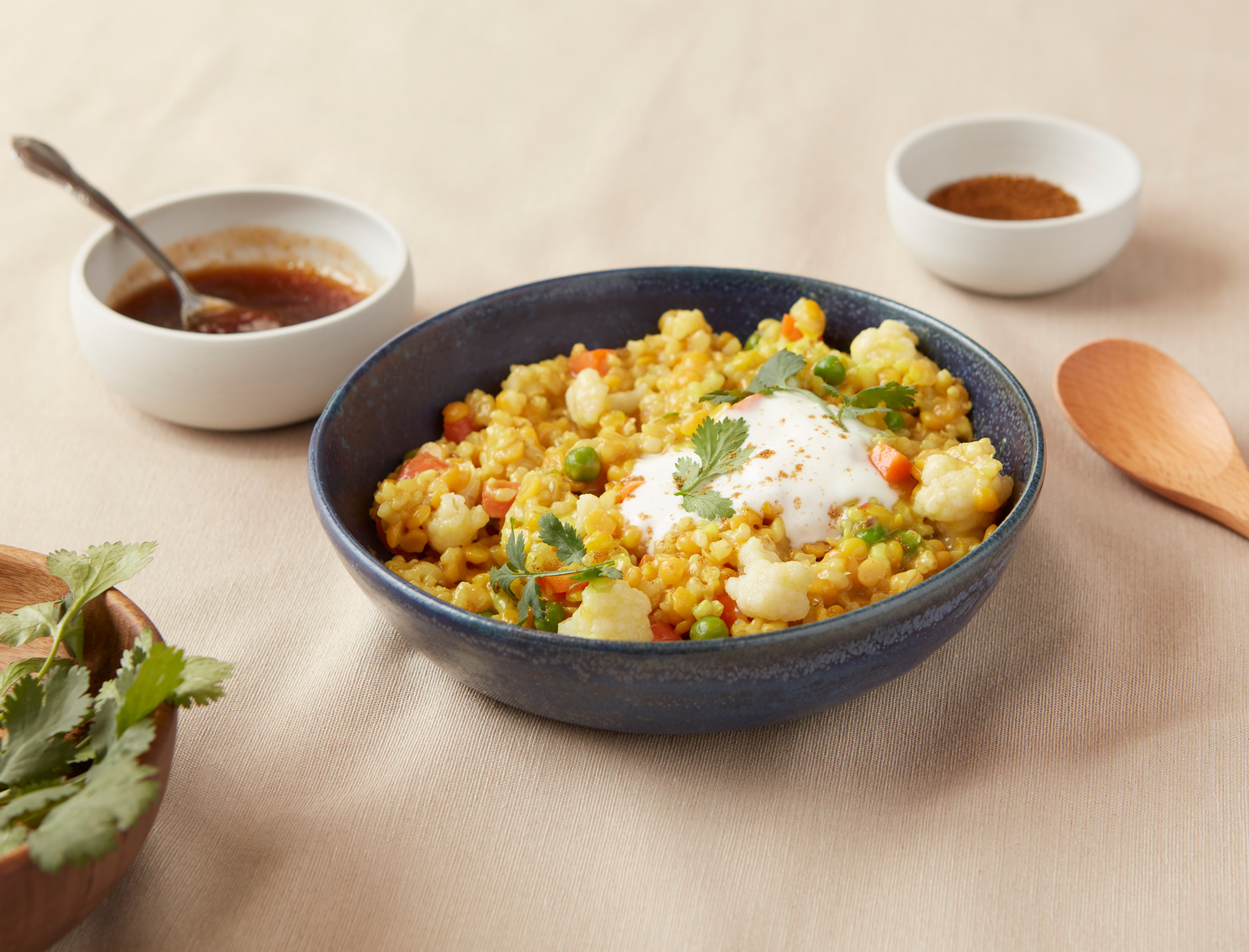 Brown Rice Khichdi
Brown rice and lentils pack a serious nutritional punch and the addition of veggies, spices, ginger, and cilantro makes this healthy recipe one that the whole family will happily chow down on.
¾ cup brown rice
¾ cup yellow lentils
6½ cups water
⅓ teaspoon ground turmeric
salt and pepper, to taste
⅓ cup finely diced carrots
⅓ cup fresh or frozen peas
⅓ cup small cauliflower florets
1 tablespoon ghee
1 teaspoon cumin seed
3 tablespoons minced ginger
2 teaspoons minced garlic
½ Serrano chili, seeds removed (optional) and finely diced
¼ cup cilantro, roughly chopped
ground cumin, to garnish
plain yogurt (optional)
chutneys of choice (optional)
1. Rinse and drain brown rice and yellow lentils 3 times.
2. Place in a saucepan with the water, ground turmeric, and a large pinch of salt. Bring to a boil, then reduce heat to maintain a steady simmer and cook until rice and lentils are tender, stirring often.
3. Add carrot, peas, and cauliflower, and cook another 10 minutes, or until veggies are tender. Turn off the heat.
4. Meanwhile, heat ghee on medium heat in a sauté pan or Dutch oven. Add whole cumin seeds, let crackle for 30 seconds, then add ginger, garlic, and chili and sauté another 30 seconds or until just starting to brown.
5. Add rice and lentil mixture and water as needed to achieve the consistency of a thick porridge. Add salt and pepper to taste, and serve with chopped cilantro, ground cumin, yogurt, and chutneys of your choice.
Originally featured in Ayurveda & How to Eat for Your Dosha