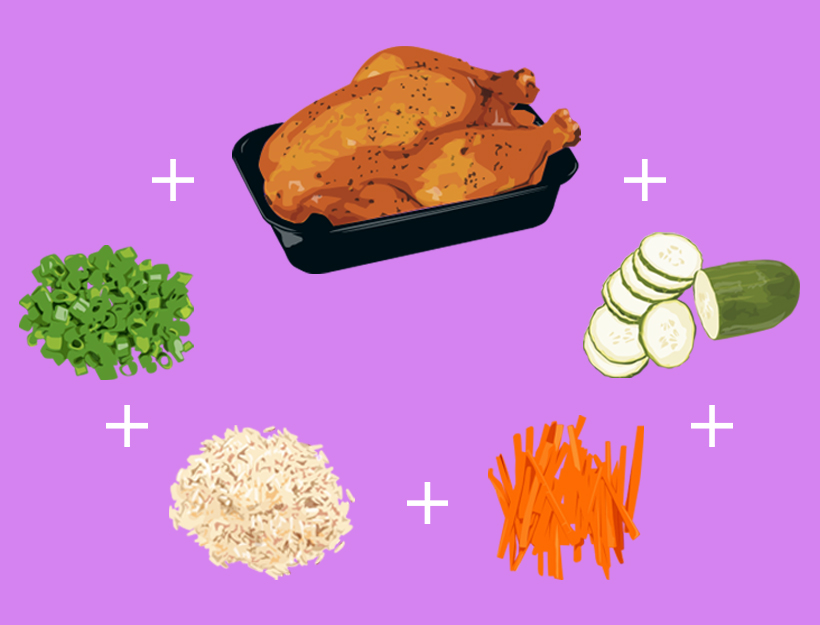 So much quicker, healthier, and more delicious than Chinese takeout…
1. Heat the sesame oil in a skillet over medium-high heat. Add the rice, carrots, green onion, and chicken, stirring constantly to break up any rice clumps. Sauté until heated through, about 3 minutes.
2. Place in a bowl and top with sesame seeds, cucumber, and nori. Season with sea salt and rice vinegar to taste.
Originally featured in Dinnertime Hacks for People Too Tired to Cook