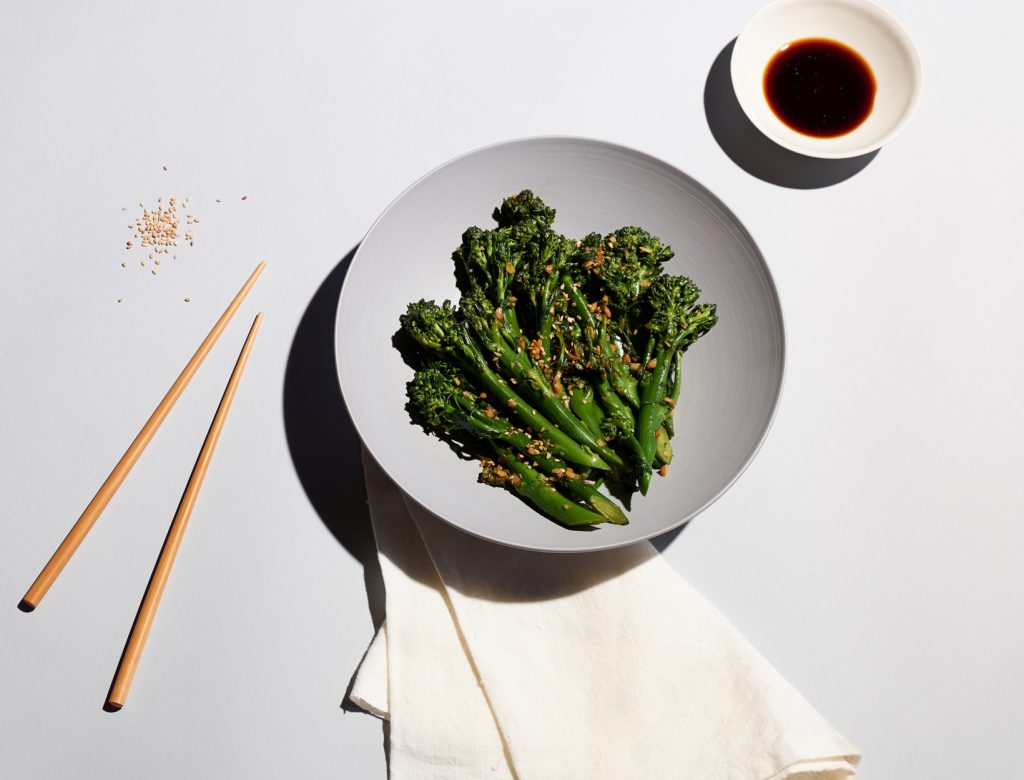 Broccolini with Ginger, Garlic, and Tamari
Just about anything tastes amazing when it's tossed with tamari, toasted sesame oil, garlic, and ginger, and broccolini is no exception. Simple, clean, and totally satisfying, this easy side provides a dose of green to balance out the scallion pancakes and sticky, saucy chicken on your table.
1. Fill a wok a third of the way with water and season with a very large pinch of salt (about a teaspoon). Bring up to a boil.
2. Add the broccolini to the boiling water and cook for about 3 minutes, or until the stems are just tender. Remove to a paper-towel-lined plate to dry.
3. Discard the blanching liquid and wipe out the wok, then place it back over medium heat. Add the oils, then the ginger and garlic, and sauté for 30 seconds, or until fragrant.
4. Add the broccolini and sauté for 1 minute, tossing to coat it in the garlicky oil. Add the tamari and cook for another 2 minutes, or until the broccoli is tender and sauce has reduced a bit.
5. Serve with sesame seeds on top.
Originally featured in Better than Takeout: Four Chinese Food Recipes to Make at Home