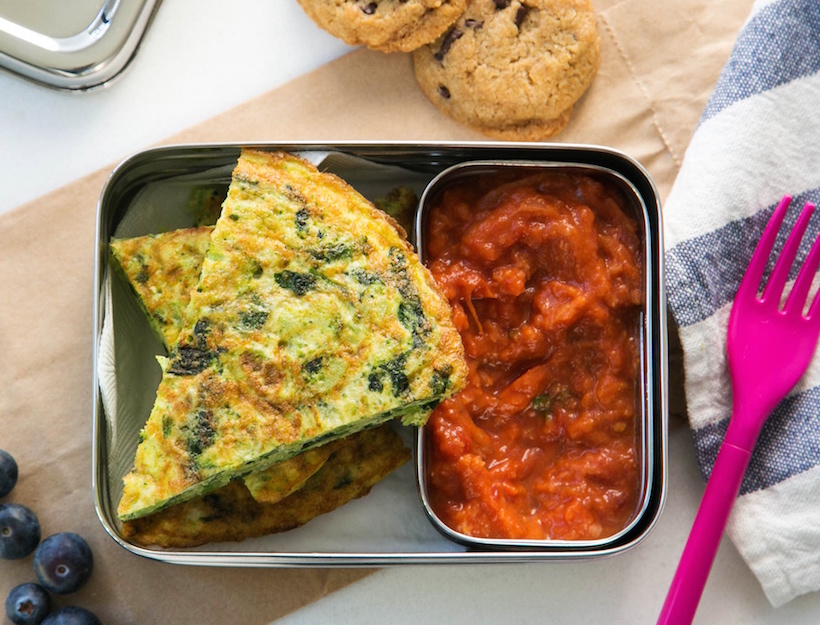 Broccoli and Spinach Tortilla
So apparently José Andrés gets that when broccoli and Cheddar cheese get together, good things happen—and that spinach can then go along for the ride. The result: a healthy snack that kids will actually want to eat.
1. Crack the eggs into a large bowl and whisk with a fork until beaten and light in color, about 1 minute. Add the broccoli and spinach, stir well, then add the cheese.
2. Heat the olive oil in a 6-inch sauté pan over high heat. When the oil begins to smoke slightly, remove the pan from the heat and pour in the egg-vegetable mixture. Return the pan to the stove top and reduce the heat to low.
3. Once the edges of the omelet begin to set, run a spatula around the edge of the eggs and shake the pan vigorously for 10 to 15 seconds to prevent them from sticking.
4. When the edges are cooked but the center has not set, flip the tortilla by placing a plate over the pan and inverting the pan and plate together so the tortilla ends up on the plate, uncooked side down.
5. Add a splash more olive oil to the pan and slide the tortilla back into it, uncooked side down. Continue cooking for another 30 seconds, then remove from the heat and let cool.
6. Cut into quarters and serve with tomato sauce.
Originally featured in Lunchbox Ideas from Our Favorite Chef Dads