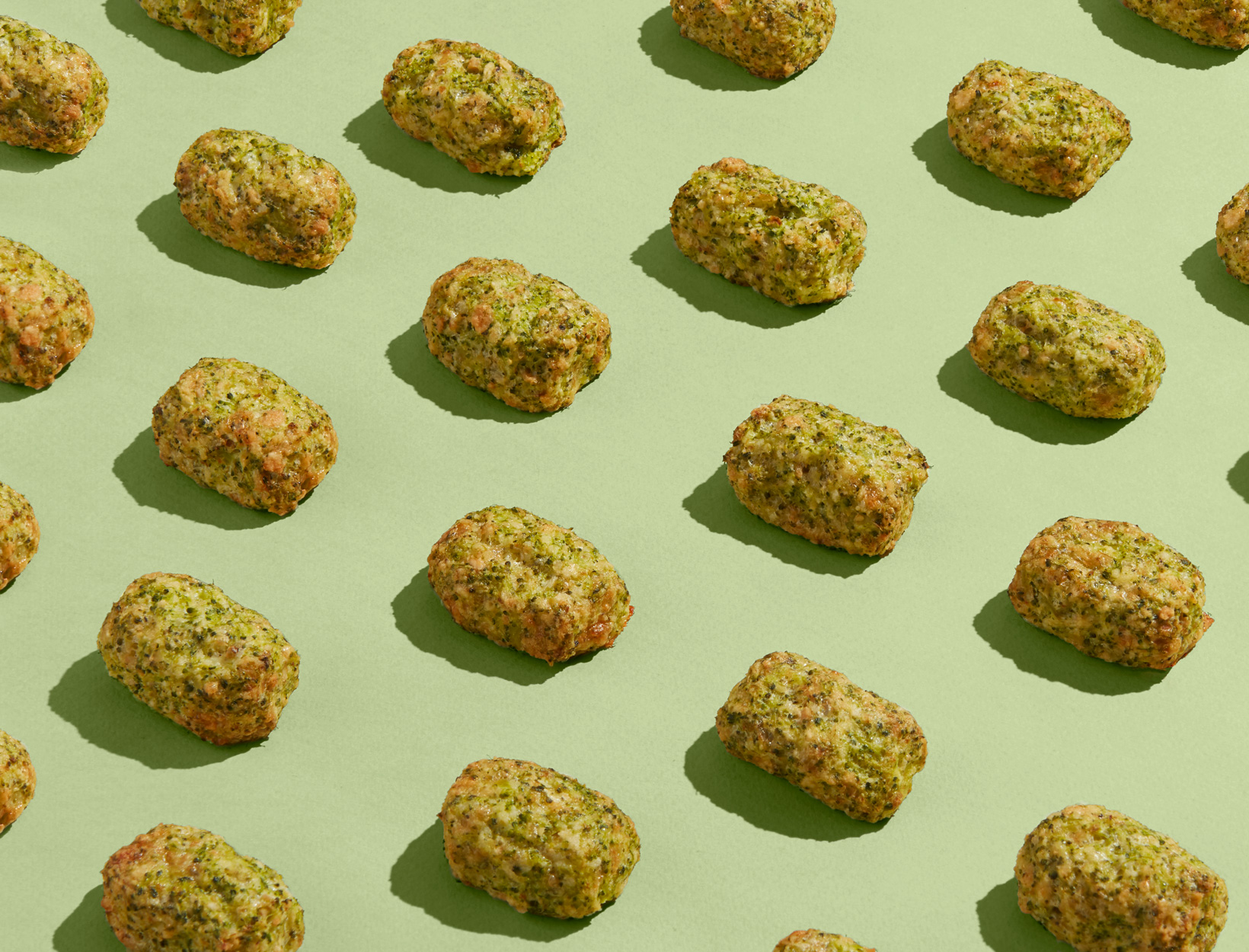 These little bites are sure to please any kid (or adult) who's been avoiding their greens. Consider making a double batch because these will fly as soon as they're out of the oven.
1. Preheat the oven to 425°F.
2. Bring a medium pot of water to a boil. Add the broccoli and cook for about 3 to 5 minutes, until just tender but not mushy. Drain the broccoli in a colander and rinse with cold water to stop the cooking and keep the bright-green color.
4. Add the broccoli to a food processor and pulse (about 10 times) until fine and crumbly but not a paste. Combine the rest of the ingredients with the broccoli in a large mixing bowl. Stir well so that everything is evenly distributed. The mix will be a little crumbly, but the tots will hold together once you start shaping them.
5. Measure out the broccoli mix about a tablespoon at a time, shaping them into little tater-tot shaped cylinders in your palm. It might take a minute to get the hang of it, but once you do, it'll go by fast. Place the shaped tot standing on a parchment lined baking sheet. You should get about 20 to 24 with this batch.
6. Bake for about 20 minutes, rotating the pan halfway through the cooking time.
Originally featured in Three Recipe Hacks to Get Kids to Eat Greens