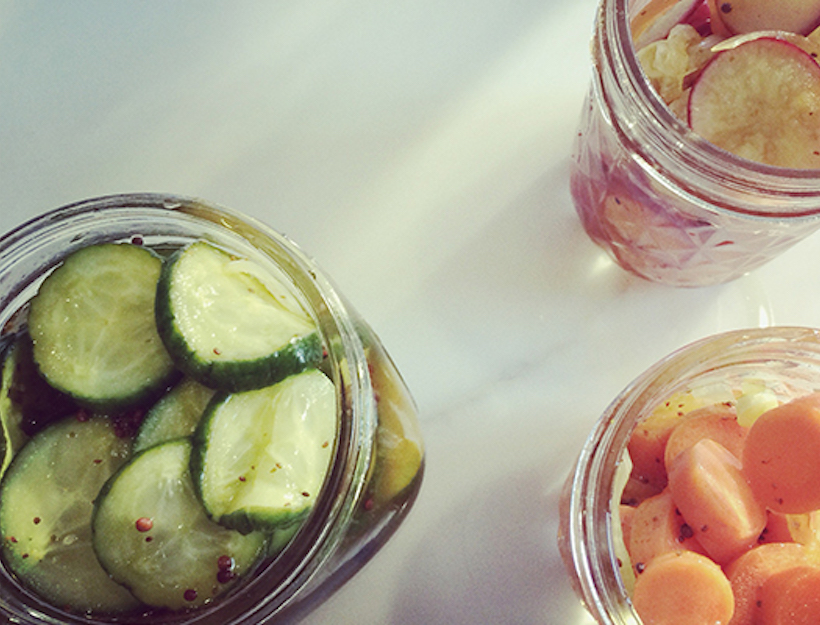 We love a good bread + butter pickle. They're super easy to make, but it takes about a day before they're ready to eat. Our recipe works with carrots and radishes as well.
1. Place cucumbers, carrots or radishes in a large bowl. Add the onions. Add the salt and mix to combine. Cover with ice and leave on the counter top for about an hour or until the ice melts. Drain and rinse.
2. Meanwhile, place the sugar, the vinegars and the spices over medium-high heat. Bring to a simmer while stirring consistently, until the sugar dissolves.
3. Pour the sugar/vinegar mixture over the veggies. Leave on the countertop for about an hour.
4. Place the veggies in jars or sealable containers. Refrigerate for 24 hours.
Originally featured in Slow Food