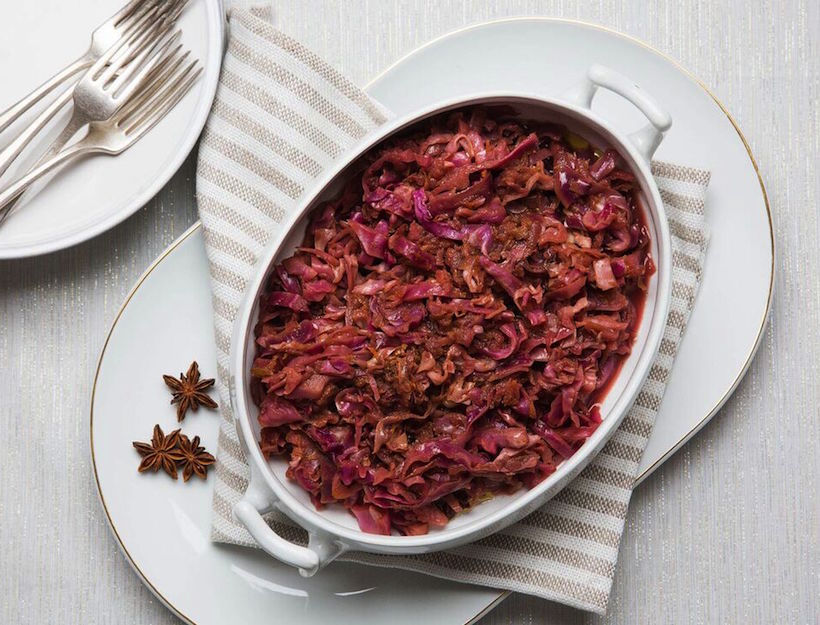 "Deep glossy purple in color, this aromatic braised dish is marinated overnight before it is baked, leaving it steaming at the table with mulled wine flavors essential for every Christmas feast."
1. Shred the cabbage. Begin by halving the cabbage into 2 manageable hemispheres. Remove the triangular stem at the base and begin to slice the cabbage into 4mm strips, working your way across.
2. Place in a large mixing bowl, add all the ingredients, and mix with your hands until the cabbage is nicely coated and glossy.
3. Place in a casserole dish large enough that the cabbage settles near the top of the dish.
4. Place a piece of parchment paper over and seal with a lid or tightly fitting foil.
5. Bake at 350°F for 1 hour and 15 minutes, stirring after 30 minutes to ensure it cooks evenly.
Originally featured in The Ultimate Holiday Dinner Party Menu (and How to Pull it Off)