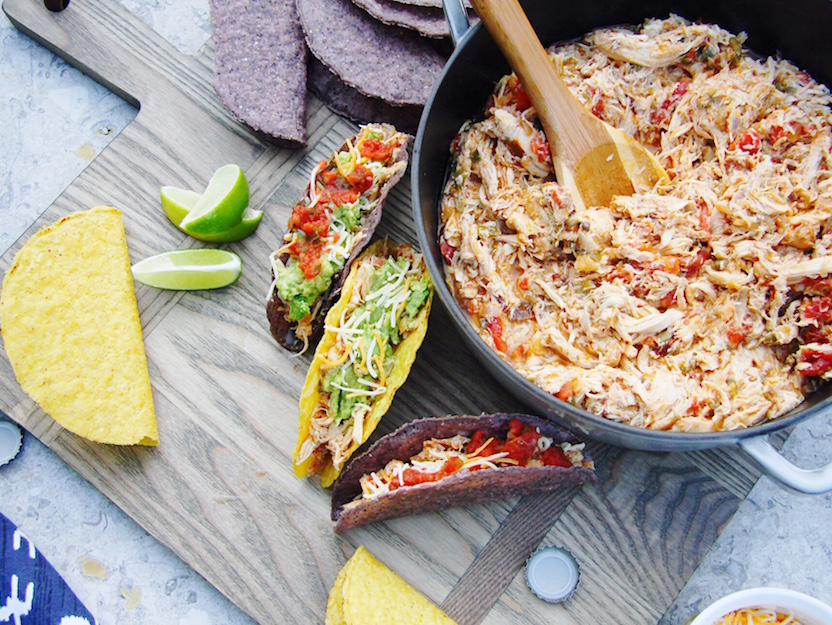 Insanely delicious. While it benefits from a few extra prep steps, it's perfect for tacos, burritos, and that whole jam.
1. Rinse and dry the chicken breasts well, then season each generously with salt and pepper.
2. Heat the butter in a large sauté pan over medium-high heat, add the chicken, and cook until nicely browned on each side (8 to 10 minutes total). Remove chicken to crockpot.
3. Add the onion, pepper, garlic, scallions, and jalapeño to the pan. Sauté the veggies over medium heat for 10 minutes, or until cooked and beginning to brown. Add the veggies to the crockpot along with the drained tomatoes, chopped chipotles, and ½ teaspoon salt.
4. Stir to combine everything and cook on slow-cook low setting for 8 hours. Remove skin and bones from the chicken, shred the meat, and serve.
Originally featured in Easy Crockpot Meals