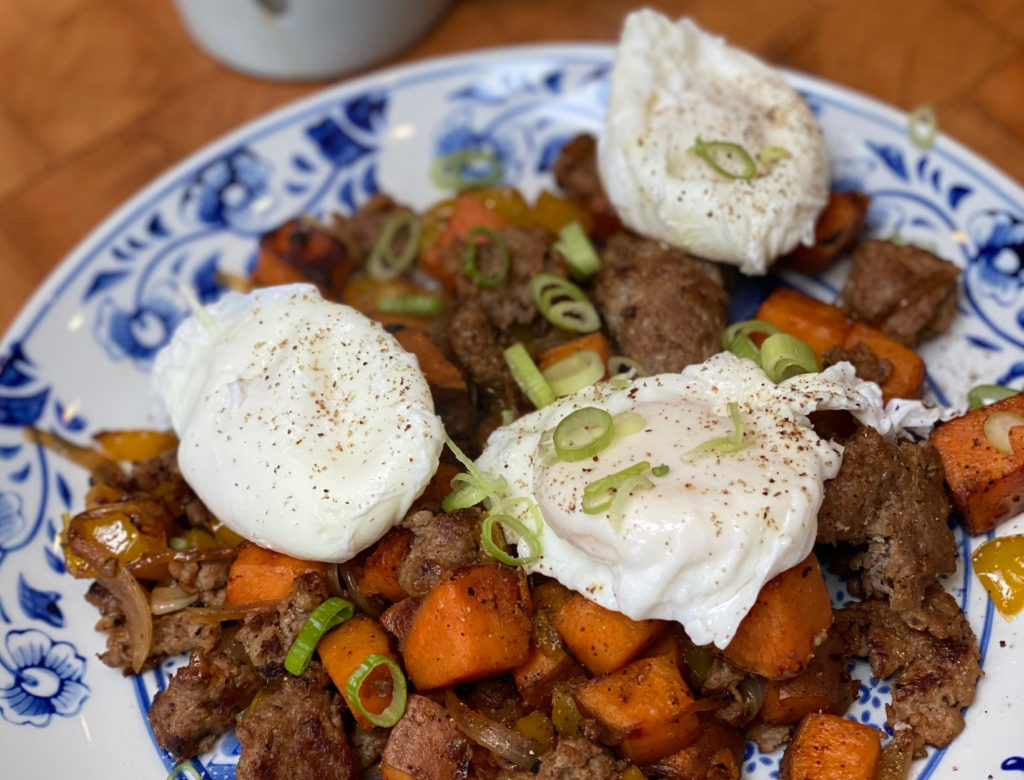 The Boyfriend Breakfast Hash
A hash ticks all the boyfriend-breakfast boxes. It's simple—nothing you need to think too hard about early in the morning. It's riffable: This version in particular is paleo-friendly, but it could easily be made vegetarian or made with whatever seasonal vegetables you happen to have on hand. And it's hearty without being heavy, the type of food that makes you feel nourished and satiated instead of sending you back to bed for a nap. Not that there's anything wrong with that…
1. Bring a pot of water to a boil. Add a pinch of salt and the potatoes. Boil for about 10 minutes or until they are just fork-tender. Drain and set aside.
2. Heat a wide skillet over medium-high heat. Crumble the sausage into the pan and cook until brown, stirring occasionally. Once browned, remove from the pan and set aside, leaving the rendered fat in the pan.
3. Turn the heat down to medium-low and add the onion and bell pepper, along with the red pepper flakes and another generous pinch of salt. Gently sauté for another 5 to 10 minutes, until they're tender and fragrant. If the pan seems dry, add a little avocado or olive oil.
4. Add the parboiled potatoes and cooked sausage to the onion-and-pepper mix and turn the heat up to medium-high. Cook for about 10 minutes, not stirring too often, so the potatoes can brown.
5. While the hash is finishing cooking, poach 4 eggs.
6. Top the hash with the eggs and sliced scallions or chives and serve.
Originally featured in Is it Antifeminist to Cook for Your Boyfriend?