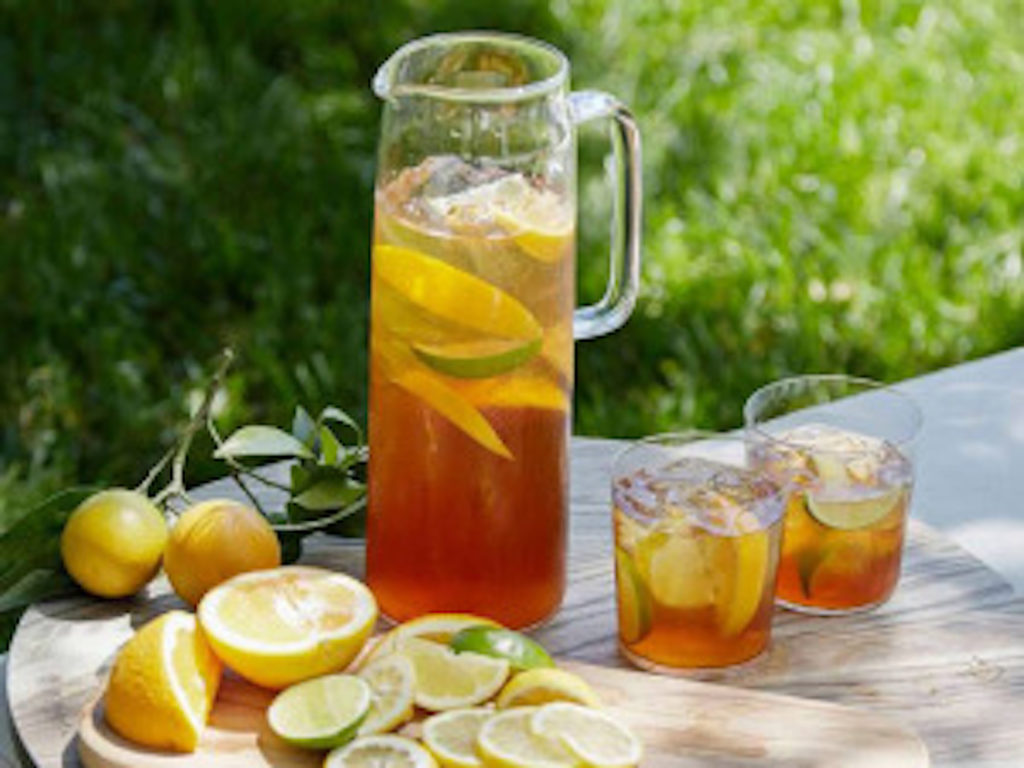 I make this spiked sweet tea in pitchers or big Ball jars. The type of tea you use is up to you; choose your favorite. Then add a mild bourbon.
1.To make the tea: Combine the water and sugar in a small saucepan and bring to a boil, stirring to dissolve the sugar. Pour the sugar water into a jar, add the tea bags, and let steep for 5 to 10 minutes, depending on how strong you want your tea. (If you like your tea very strong, leave the bags in for longer.)
2. Remove the tea bags and add the lemon, lime, and orange wedges. Pour in the bourbon. Cover the jar and chill.
3. Serve in small glasses and garnish with thin lemon wheels.
Originally featured in The goop Cookbook Club: Smoke & Pickles