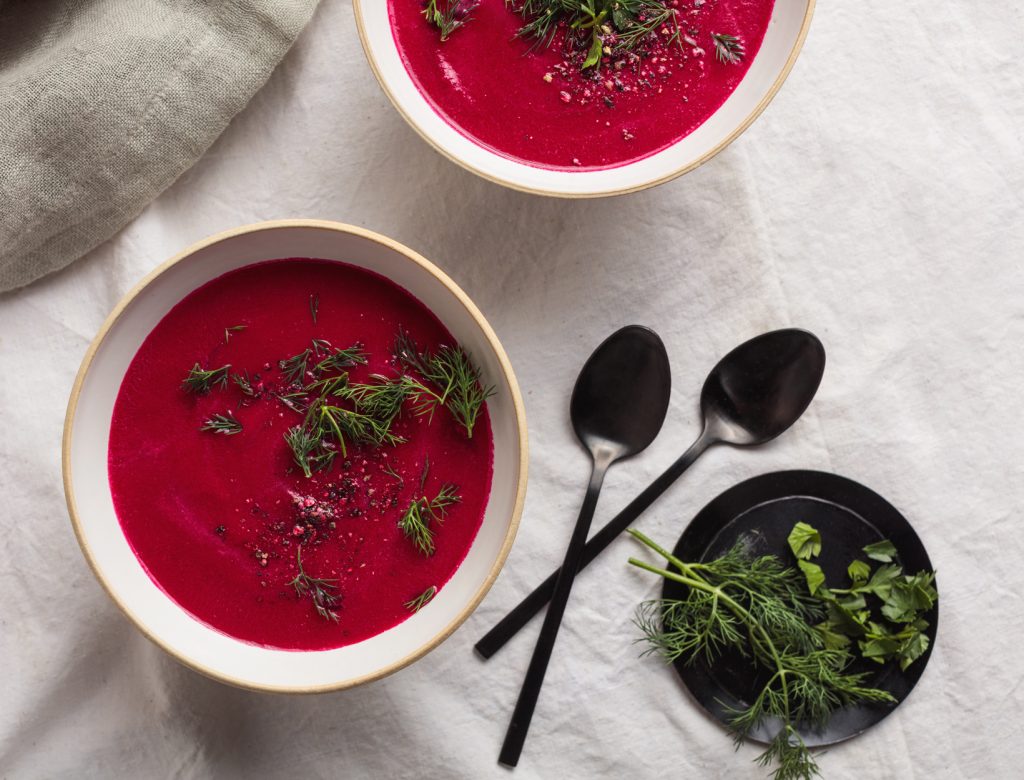 This traditional Russian soup is full of rich, earthy flavors, and a garnish of fresh herbs brightens up the whole dish.
1. Over medium-high heat, sizzle 3 tablespoons of olive oil in a large saucepan, add onions, and sauté for 5 to 8 minutes until onions start to sweat and lightly brown. Turn off the heat and divide the onions, placing half in a blender and leaving the other half in the pan.
2. In the blender, combine beets, garlic, cumin, coriander, salt, and vegetable stock with the sautéed onions and blend until everything is well combined and smooth.
3. Add the blended mixture to the saucepan with the rest of the sautéed onions and stir until well combined. Then heat until the soup comes to a low boil, adding more vegetable stock if it's too thick. Finish with lemon juice, dill, and/or parsley.
Originally featured in The Annual goop Detox 2019