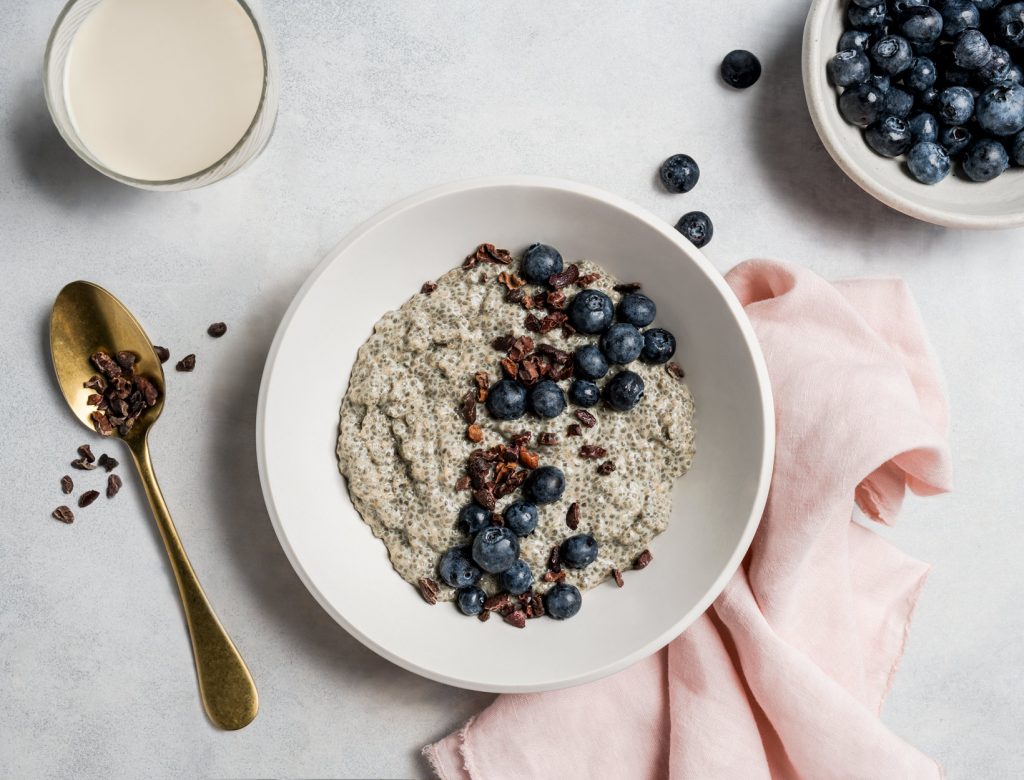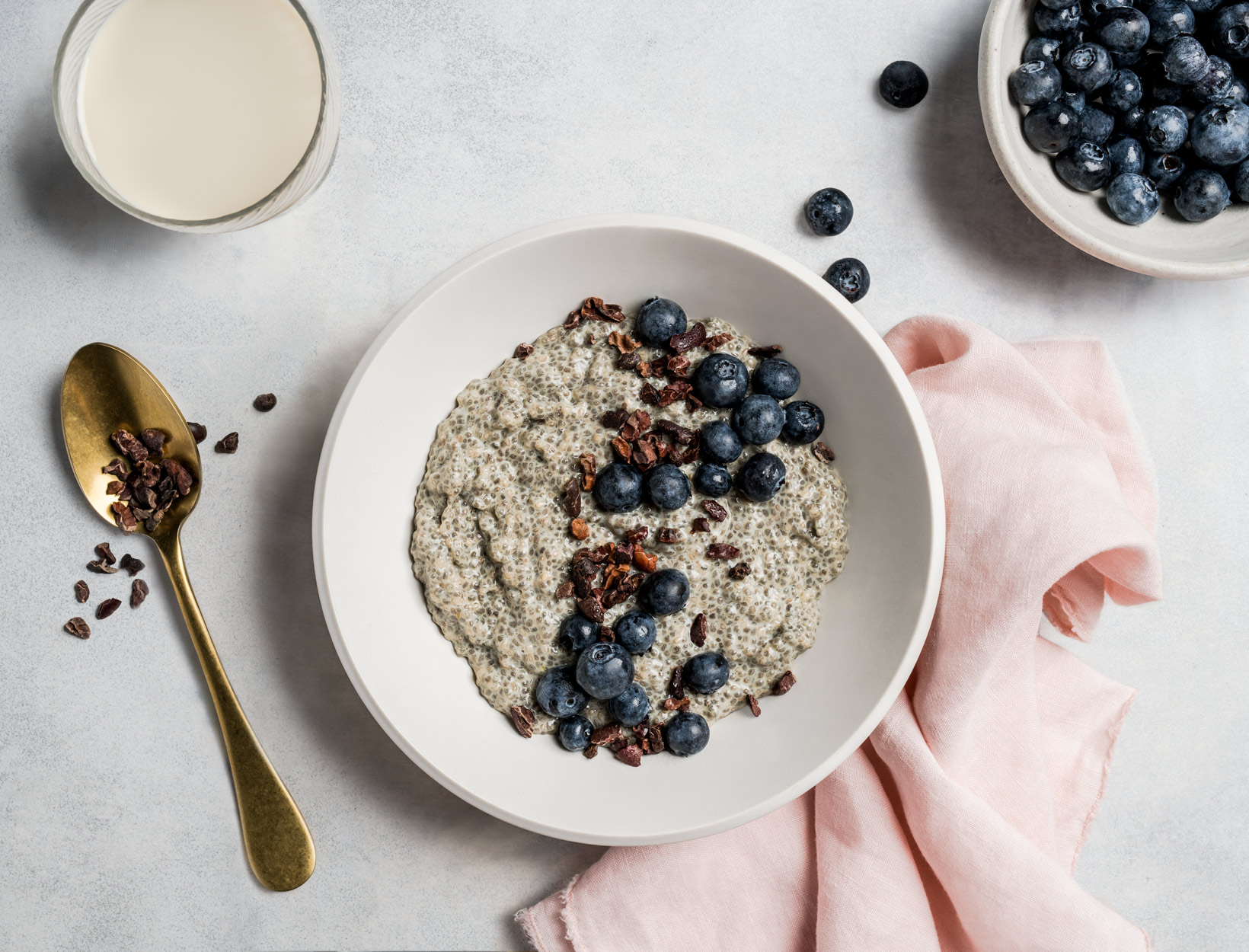 Blueberry Bliss Chia Bowl
We've made chia pudding with almond milk, coconut milk, and even cow's milk, but we were thrilled to try a version with pea milk. The results are just as creamy, and it's a super easy, delicious way to start your day with plenty of protein and omega-3s.
¼ cup chia seeds
2 teaspoons coconut sugar
¾ cups Bolthouse Farms Unsweetened Plant Protein Milk
pinch of cardamom
blueberries and cacao nibs to garnish
1. In a medium bowl, combine chia seeds, coconut sugar, milk, and a pinch of cardamom. Stir for a couple minutes until very well combined and starting to thicken. Eat immediately or let sit for up to 48 hours to thicken more.
2. When ready to eat, top with blueberries and cacao nibs.
In partnership with our friends at Bolthouse Farms®
Plant Protein Milk