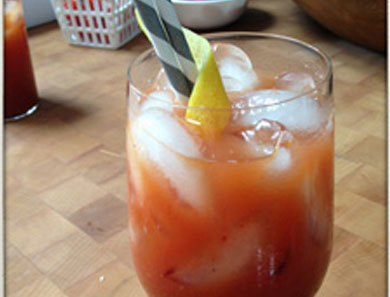 Bloody Mary
Made with fresh tomatoes, this is a perfect Bloody Mary.
2oz or 2 jiggers of vodka (Kettle One is the best for Bloody Marys)
1 lemon wedge for garnish
handfuls of ice (to fill the glass)
about 1 cup of Bloody Mary mix
1. Fill the glass with ice. Add 2oz of vodka and about 1 cup of mix. Squeeze a lemon wedge into the glass and drop it in. Mix and drink.
Originally featured in Summer Tomato Recipes