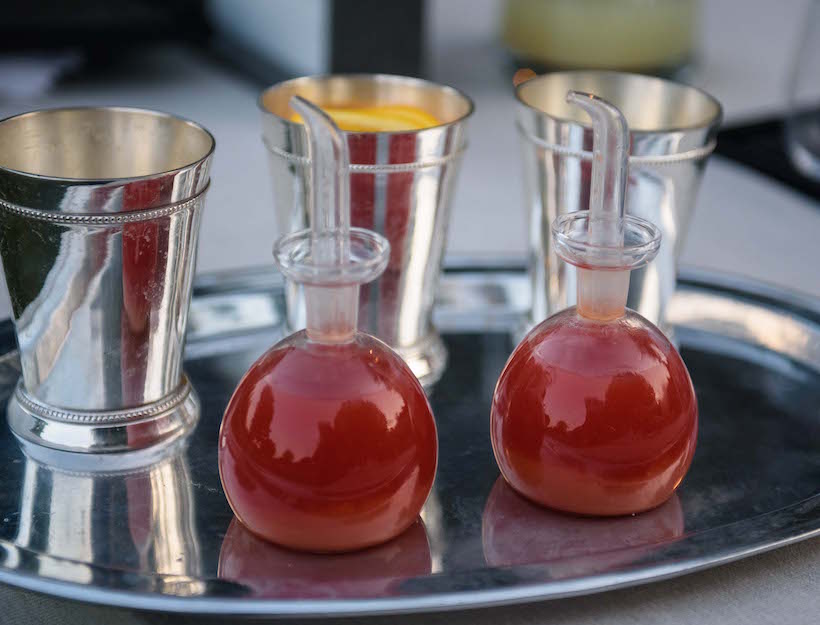 Blood Orange Vodka & Tonic
Blood orange adds great flavor and color to a classic G&T. If, you know, you don't happen to have an immersion circulator and/or the time to make your own blood orange-infused vodka, use 1 ounce vodka and 3/4 ounces solerno blood orange liqueur.
1. Combine the blood orange infused vodka and tonic.
2. Drizzle blood orange juice on top.
3. Garnish with a blood orange wheel.
for the blood orange-infused vodka:
1. Slice the blood orange flesh and zest, ensuring all residual pith is removed.
2. Add all the ingredients to a vacuum bag and seal using the vacuum machine.
3. Circulate at 140 degrees for 1 hour. Remove, chill, and strain.
Originally featured in The goop x Net-a-Porter Summer Dinner