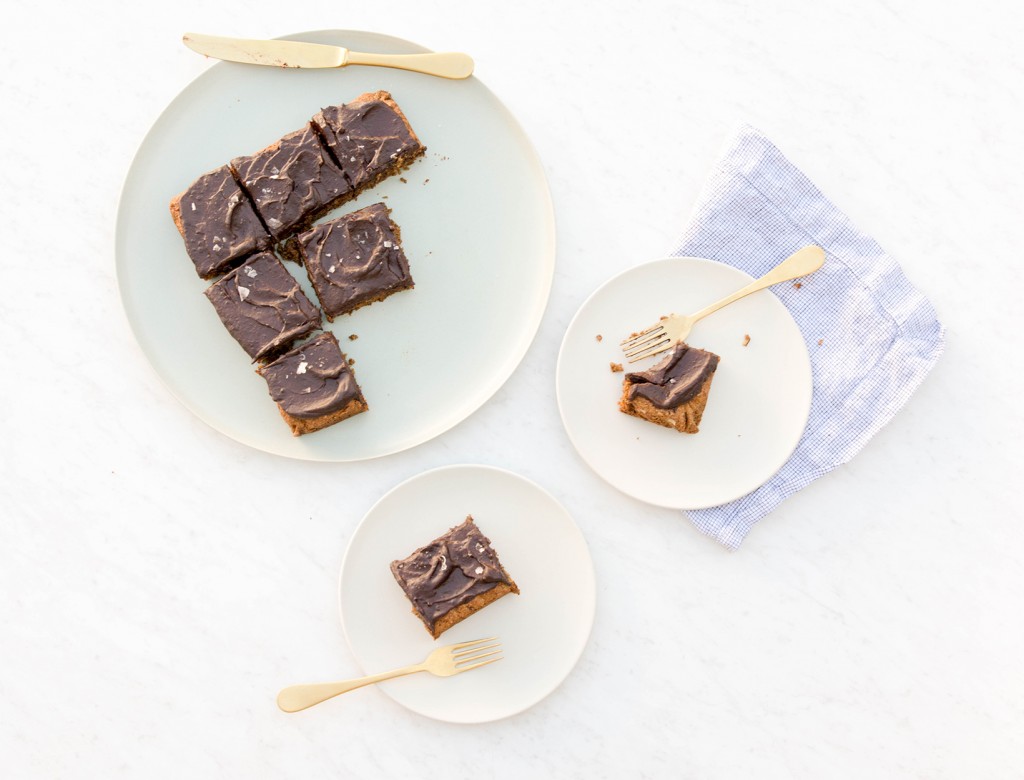 Blondies with Chocolate Frosting
These decadent blondies with chocolate frosting will make everyone (even the gluten and butter-loving ones) at your table swoon. We highly recommend making a double batch of the frosting and sandwiching it between two molasses cookies.
1. To make the blondies, preheat the oven to 350°F and line an 8-inch x 8-inch pan with parchment paper.
2. In the bowl of a stand mixer fitted with the paddle attachment, beat together the shortening, coconut sugar, salt, vanilla extract, and orange zest. Then add the eggs, mixing to combine.
3. Add in the dry ingredients and mix until a smooth batter forms.
4. Fold in the chopped pecans and transfer the batter to the prepared pan.
5. Bake for approximately 20-25 minutes, or until a toothpick inserted into the center comes out clean.
6. Let the blondies cool completely before frosting.
7. To make the frosting, soak the dates in the water until soft, approximately 7 minutes.
8. Place all ingredients in a powerful blender and blitz until smooth.
Originally featured in 4 Gluten- and Dairy-Free Desserts That Taste Better Than the Real Thing