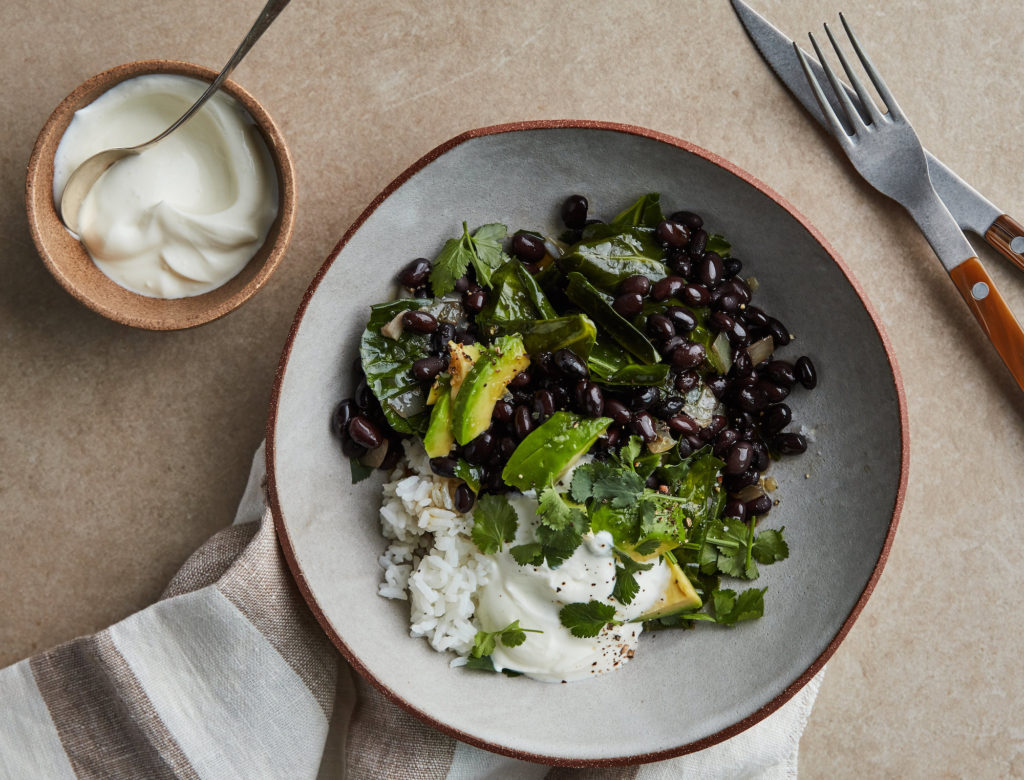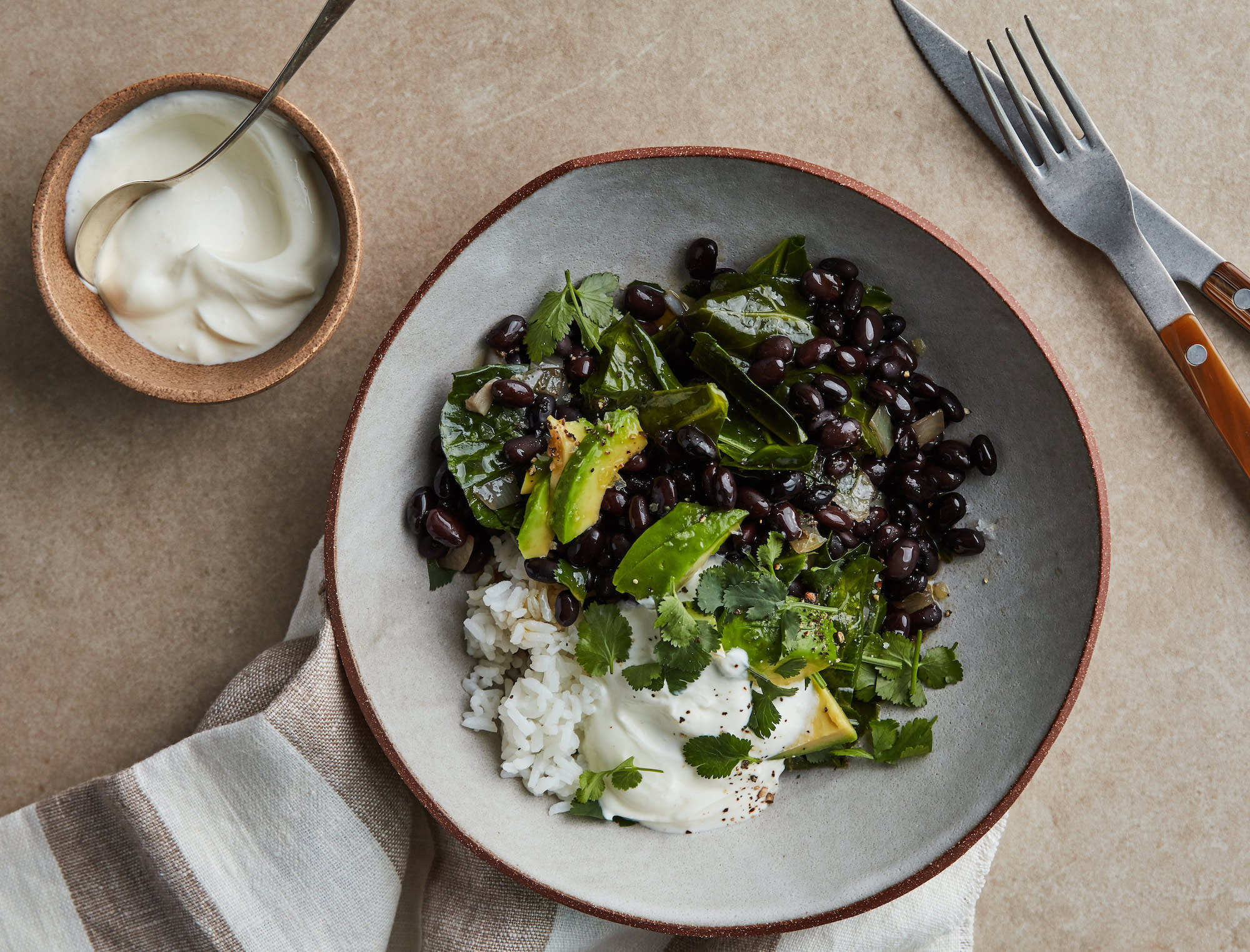 Smoky Black Beans and Vinegar-Braised Collards
The beloved beans and rice bowl gets a little oomph from smoked paprika and bright, vinegary braised greens.
1. First, prep the beans: Heat the olive oil in a saucepan over medium-high heat. Add the onion and salt and cook for about 5 minutes, stirring occasionally. Once the onion is translucent, add the smoked paprika and oregano and cook for another 2 minutes. Then add the beans along with the liquid from the can and cook for about 15 to 20 minutes.
2. Make the greens: Heat a skillet over medium-high heat. Add the olive oil and garlic and cook for about 4 minutes, stirring occasionally, until the garlic is beginning to turn golden and smells super fragrant. Add the collard greens and toss, allowing them to wilt. Then add the stock and vinegar and reduce the heat slightly. Simmer for another 15 minutes, until the greens are tender and the braising liquid has reduced. Taste for seasoning and add salt as needed.
3. To serve, ladle the beans and greens over rice. Top with avocado, Greek yogurt, and cilantro.
Originally featured in 3 Ways to Dress Up Beans and Greens for Dinner