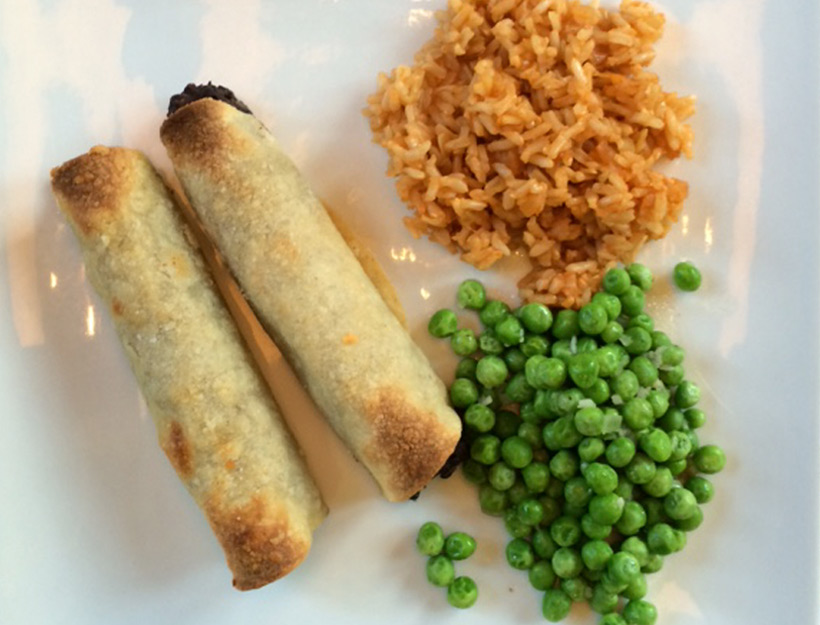 These are a hit with kids. We served them with brown rice and frozen peas sautéed with a little garlic and olive oil.
1. Preheat the oven to 375 degrees.
2. In a small saucepan, combine the cooked beans, chopped cilantro, minced garlic, sliced scallions, water, and a generous pinch of salt. Bring the mixture to a boil, then lower the heat and simmer for 20 minutes, or until most of the liquid has evaporated. Taste for seasoning.
3. Use a potato masher to crush the beans a bit—this will help the filling stick together.
4. To assemble, heat a small sauté pan over medium heat, add a splash of oil, and a corn tortilla. Heat the tortilla for 30 seconds on each side (this will make it more pliable), remove, fill with one eighth of the black bean mixture, and roll up. Place on a baking sheet seam side down, and repeat the process with remaining tortillas and filling, adding more oil as necessary to the sauté pan.
5. Bake in the preheated oven for 20 minutes, or until crispy.
Originally featured in My $29 Food Bank Challenge