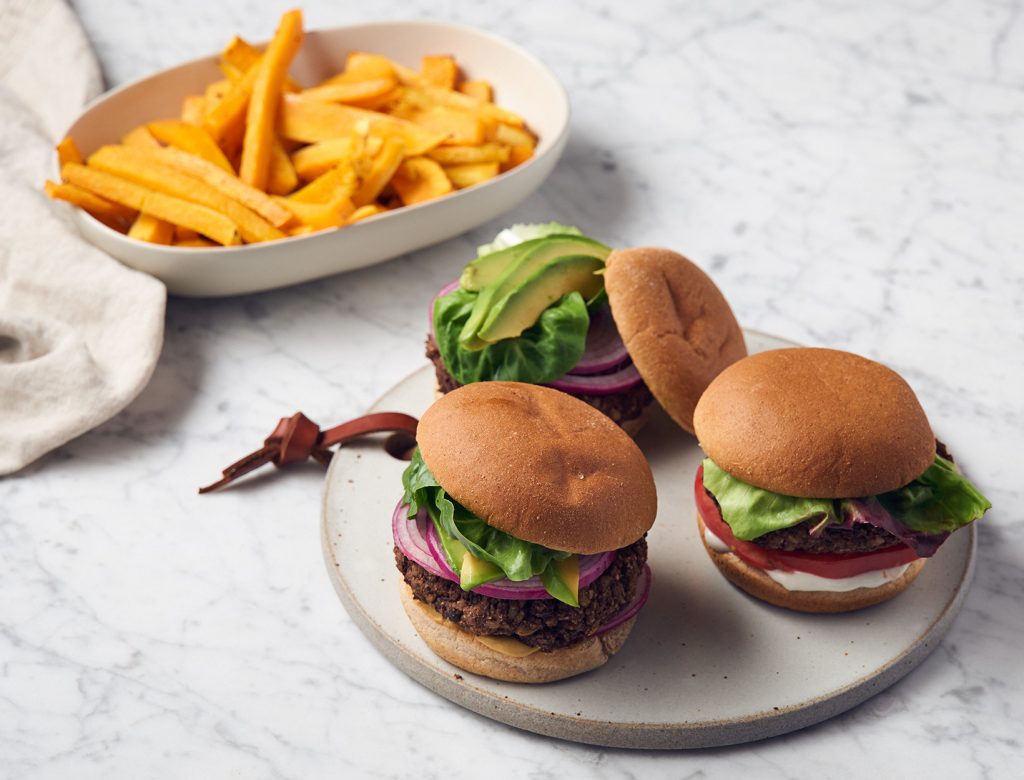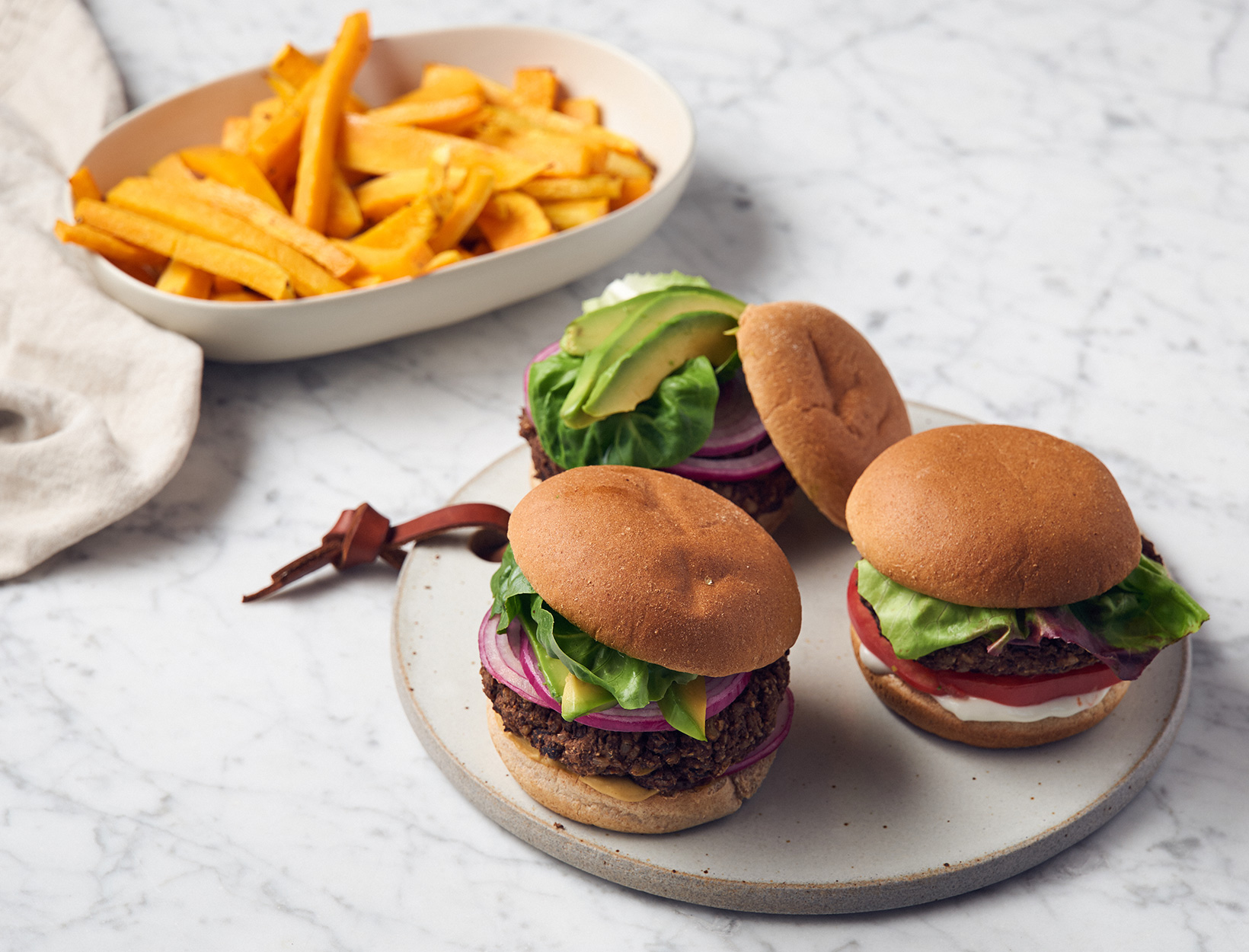 Black Bean Chipotle Burgers
The black beans are delightfully deceiving, making this vegan version look like the real thing—and taste even better.
1. Put the beans in a saucepan or bowl and add cold water to cover by about 2 inches. Cover and soak for at least 6 hours or overnight in the refrigerator. Drain and rinse.
2. Put the beans, kombu, onions, chipotle powder, bay leaves, 1 teaspoon of the salt, and the pepper in a large saucepan. Add water to cover by 3 inches and bring to a boil. Decrease the heat, cover, and simmer until the beans are tender, about 1½ to 2 hours. Most of the liquid should be absorbed by the beans, but add a bit more water if they seem too dry. Drain the beans, reserving the cooking liquid. Discard the kombu and bay leaves.
3. Meanwhile, put the rice and a pinch of salt in a saucepan and add the water. Bring to a boil, then decrease the heat, stir once, cover, and simmer until all of the water is absorbed and the rice is tender, 35 to 40 minutes. Remove from the heat and let stand, covered, for 10 minutes.
4. Heat the olive oil in a sauté pan over medium-high heat. Add the pumpkin seeds, paprika, and the remaining teaspoon of salt and season with pepper. Cook the pumpkin seeds, stirring and shaking the pan, until they are lightly toasted, 3 to 5 minutes. Set aside to cool.
5. Combine the rice, beans, and pumpkin seeds in a large bowl. Transfer half of the mixture to a food processor fitted with the metal blade and process until smooth, adding the reserved cooking liquid from the beans as needed to keep the mixture moist enough to stick together. Return the mixture to the bowl, mix everything together, and form patties about 3½ inches in diameter and 1 inch thick.
6. To bake the burgers, preheat the oven to 350°F. Brush a baking sheet with olive oil and put the burgers on it. Brush the burgers with oil and bake until browned, 20 to 30 minutes, turning the burgers halfway through cooking. To pan-fry the burgers, coat a sauté pan with olive oil and heat the pan over medium heat. Add the burgers and cook for about 4 minutes on each side. Serve over fresh lettuce, sliced onion, and avocado.
Serve with our Butternut Squash Fries.
Reprinted with permission from Candle 79 Cookbook: Modern Vegan Classics from New York's Premier Sustainable Restaurant.
Originally featured in Healthy Recipes