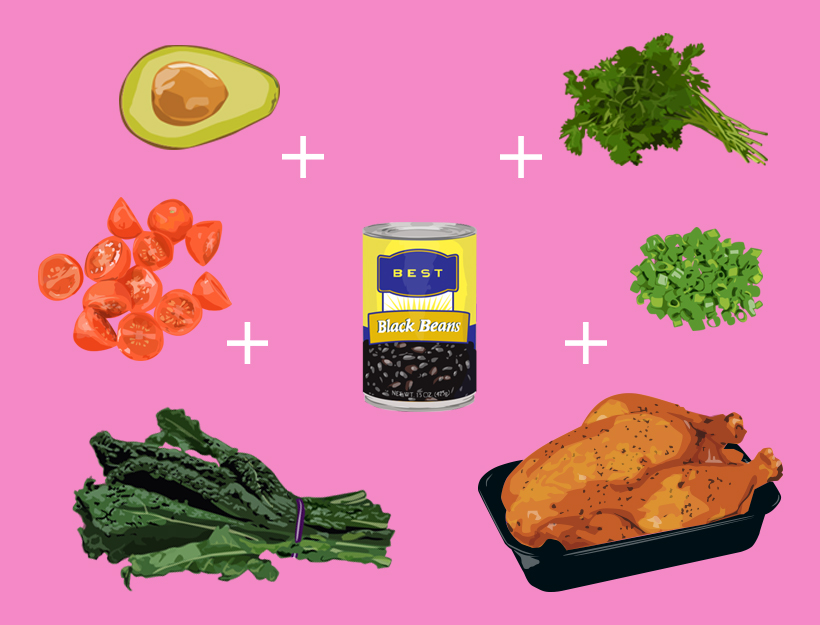 Skip Chipotle and make this satisfying burrito bowl instead.
1. Place the black beans, kale, tomatoes, onion, avocado, and chicken in a bowl.
2. For the dressing, mix together the tahini and lime juice, adding water until you reach desired thickness. Season with sea salt, cumin, and chili powder.
3. Drizzle dressing over the bowl and garnish with fresh cilantro (optional).
Originally featured in Dinnertime Hacks for People Too Tired to Cook