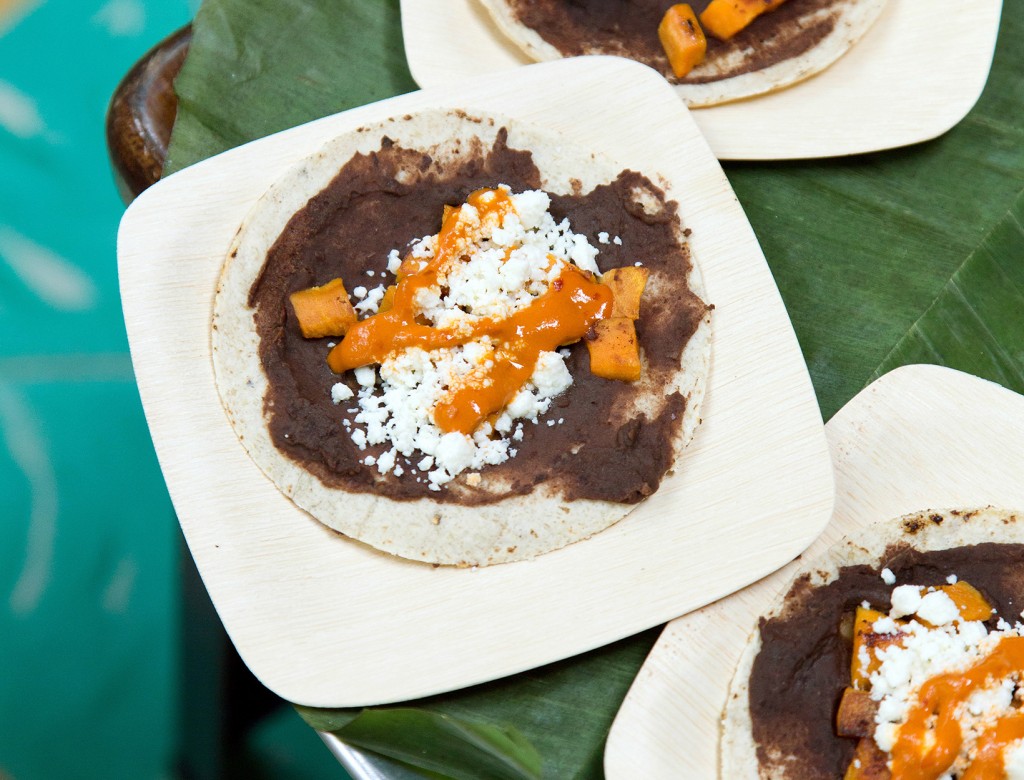 Black Bean and Sweet Potato Tacos
These vegetarian tacos are insanely good; they're also a total breeze to make. Enlist the kiddos to help assemble for a fun, impromptu taco party.
2 large sweet potatoes (2 pounds), peeled and diced
2 tablespoons olive oil
1 teaspoon kosher salt
1 14-ounce can organic refried black beans
1 cup of your favorite salsa
1 cup crumbled queso fresco
1. Preheat the oven to 350°F.
2. Toss the diced sweet potatoes with the olive oil and salt and place on a baking sheet. Bake in the oven for 20-25 minutes, or until tender and caramelized.
3. Heat a griddle or sauté pan over medium-high heat. Add a little olive oil, and heat each tortilla in the pan until warm and softened.
4. Spread 1-2 tablespoons of black beans evenly onto each tortilla, then top with roasted sweet potatoes, some salsa, and queso fresco.