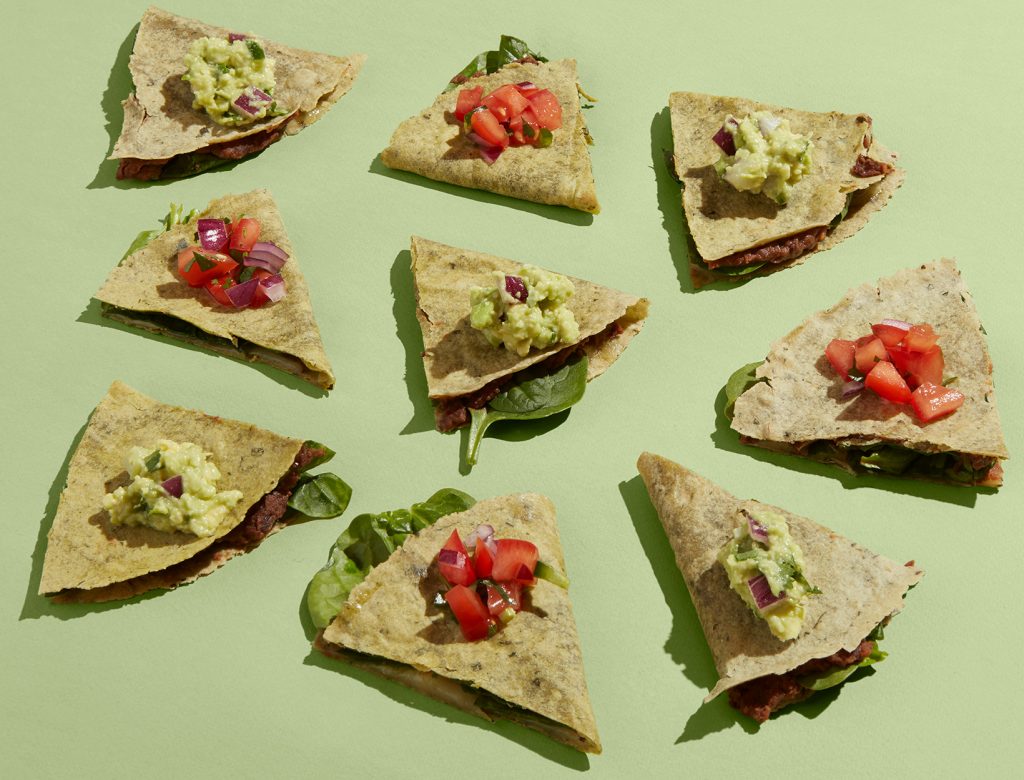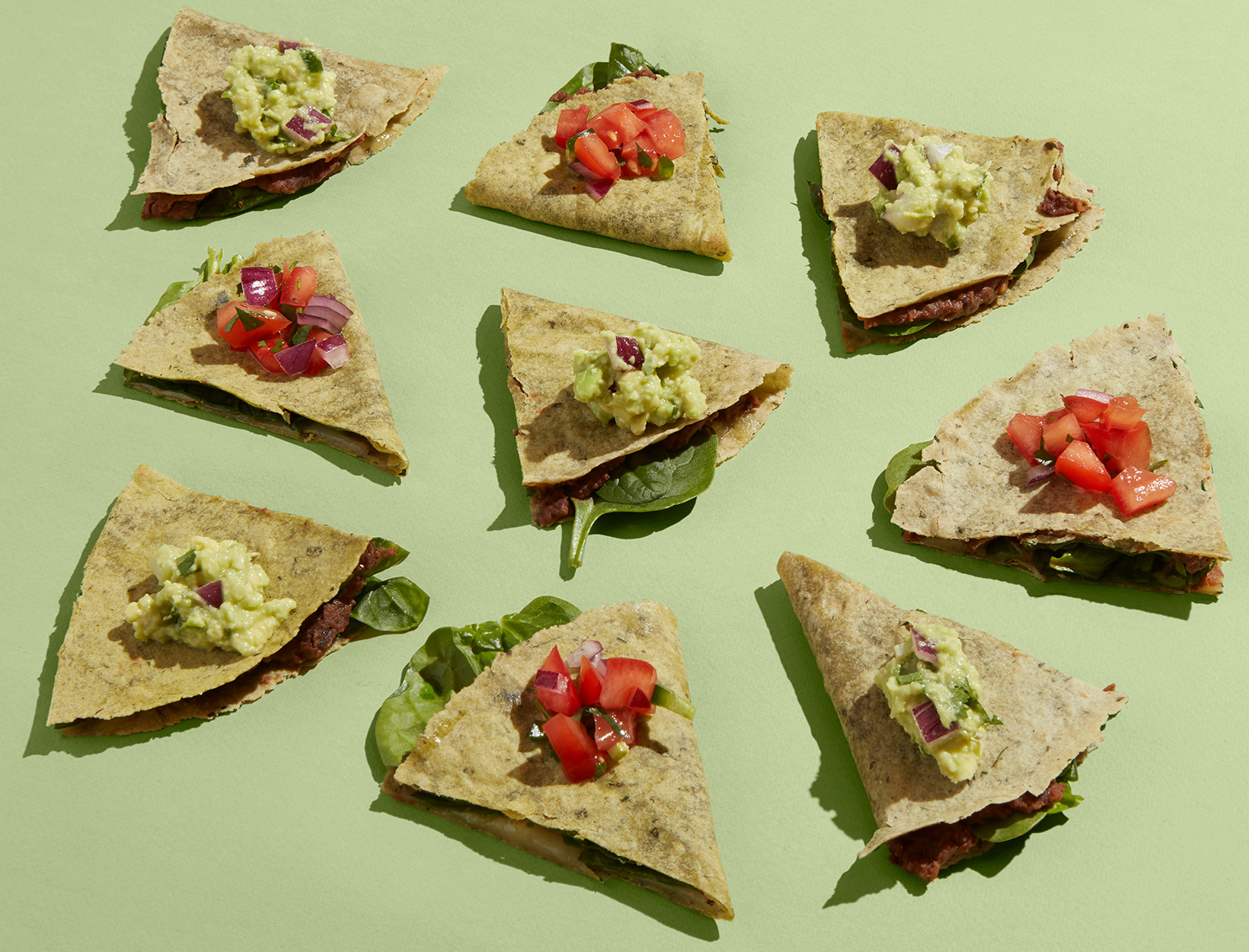 Black Bean and Spinach Quesadilla
Spinach is packed with nutrients, so we don't feel so bad about making the kiddos quesadillas (again) as long as there are some good-for-you greens tucked in among the creamy black beans and melty cheese. Double down on greens by using a spinach tortilla!
1. Heat the tortilla in a nonstick pan over medium heat.
2. Spread ¼ cup of black beans on one half of the tortilla and ¼ cup of cheese on the other. Let this cook open-faced for about a minute.
3. Add about a handful of spinach on top of the cheese and fold the black bean half of the tortilla on top. Let it cook for another minute until the cheese is melty, the tortilla is browning and the spinach is wilting. Flip and cook on the other side for about a minute to brown the tortilla and heat the beans.
4. Repeat the same process with the remaining ingredients. Slice into triangles and serve with guac and salsa.
Originally featured in 3 Recipe Hacks to Get Kids to Eat Greens