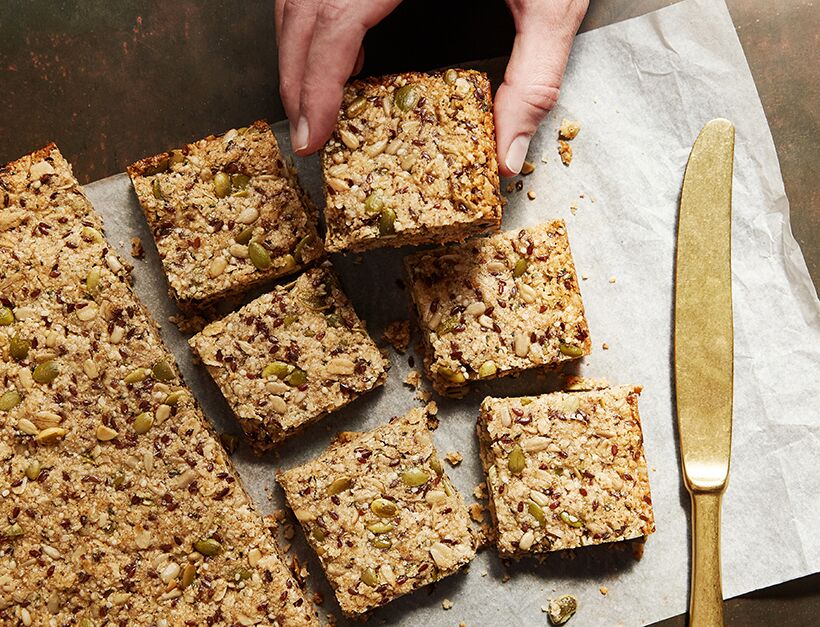 Granola bars are a perfect morning or afternoon snack, but so many of the ones on the market are full of sugar and not much else. These seed bars are gluten-free, full of antioxidants thanks to all of the seeds, and just sweet enough.
1. Preheat the oven to 350°F.
2. Place the walnuts, 1 cup of the oats, and the coconut flakes in the bowl of a food processor. Process for 30 seconds, or until finely ground.
3. Remove to a bowl and stir in the remaining ½ cup oats and all the other ingredients. Use your hands or a spatula to mix everything together.
4. Line an 8×8-inch baking pan with parchment paper and grease with coconut oil or cooking spray.
5. Transfer the mixture into the pan and use your fingers or a spatula to press it down evenly.
6. Bake for 25 minutes, or until the edges are golden; let cool completely before cutting into 12 bars.
Originally featured in GP's Favorite Snack Foods