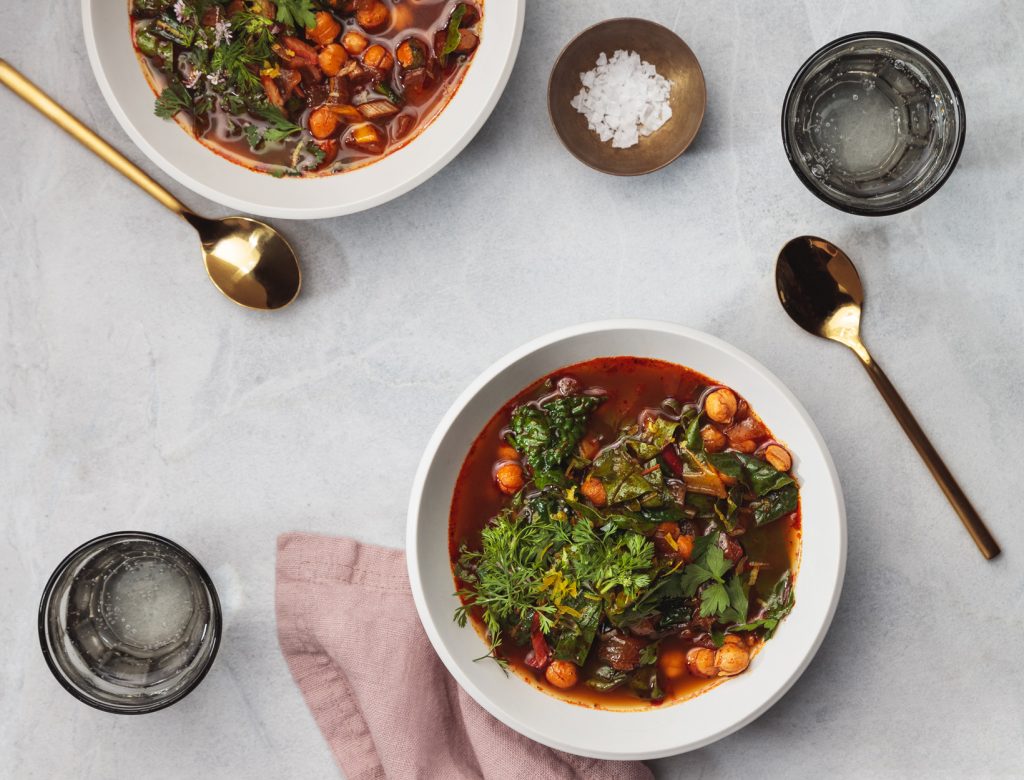 Beans and Greens Soup with Harissa
Sweet and fragrant saffron and earthy, spicy harissa make this soup an upgrade from your average beans and greens soup. The smell of the broth alone will make you really excited about this super healthy dinner.
1. In a large stockpot over medium-high heat, heat 3 tablespoons olive oil. Then add the onions and sauté for 8 minutes until they start to caramelize and lightly brown.
2. Lower the heat and add garlic, coriander, cinnamon, sumac, salt, and harissa paste. Stir until everything is well combined and the onions are thoroughly coated with spice and harissa.
3. Add the vegetable stock and garbanzo beans. Bring stock to a boil, then add kale, Swiss chard, lemon juice and saffron, if using. Garnish with salt, lemon zest, parsley, and cilantro and serve.
Originally featured in The Annual goop Detox 2019