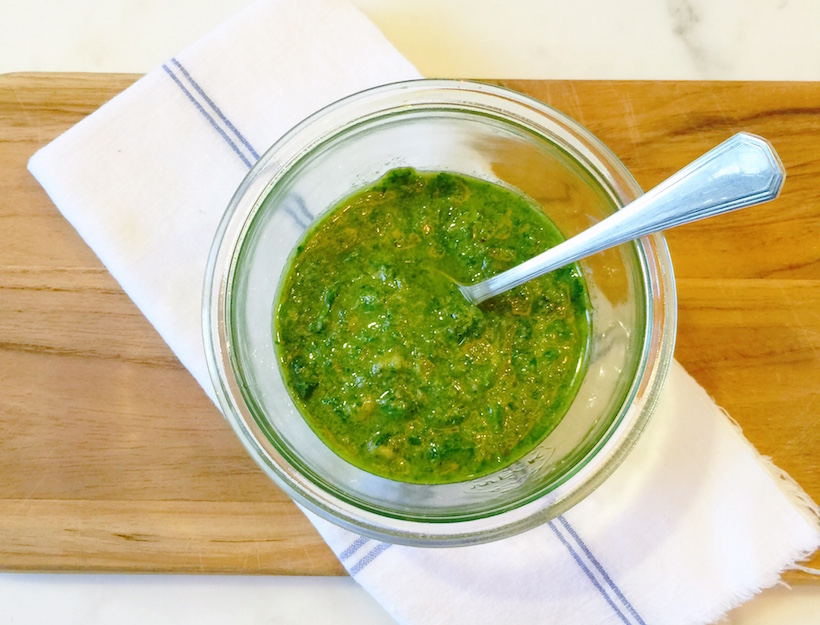 Basil & Parsley Pesto
Rich, green and delicious, this classic pesto can be used on sandwiches, pasta, salads and more.
1 cup loosely packed basil leaves
½ cup loosely packed parsley leaves
2 garlic cloves
1/3 cup olive oil
1/3 cup grated parmesan cheese
1/2 cup pine nuts
1. Combine all the pesto ingredients except the olive oil in a food processor.
2. Cover and pulse until combined.
3. Slowly drizzle in the olive oil and pulse until smooth.
This pesto will keep in the fridge for up to two weeks.
Originally featured in London Picnic