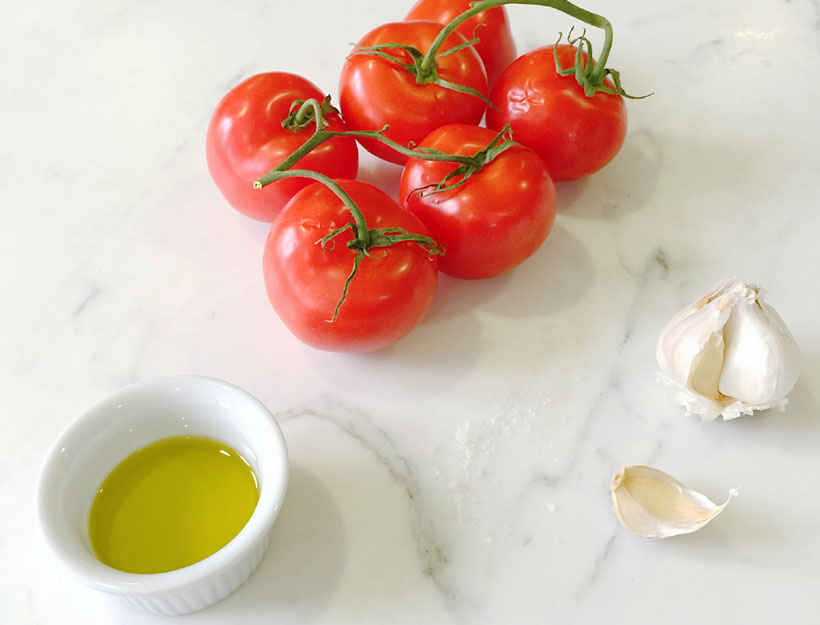 Make this sauce in the summertime, when fresh tomatoes are abundant, and keep in your fridge, jar or freeze to use all year round.
1. Pour boiling water over 6 scored tomatoes (using a knife cut an 'X' into the bottom of tomatoes). Wait 30 seconds for them to cool, then peel (skins should come off easily).
2. Heat lug of olive oil and 1 1/2 teaspoon minced garlic in pan over medium heat. Cook for about a minute until the garlic softens and becomes fragrant.
3. Roughly chop the peeled tomatoes and add to the pan with the garlic. Simmer until boiling, then turn it down to medium heat and add a big pinch of sea salt. Let it cook down to a nice sauce.
Originally featured in Summer Tomato Recipes