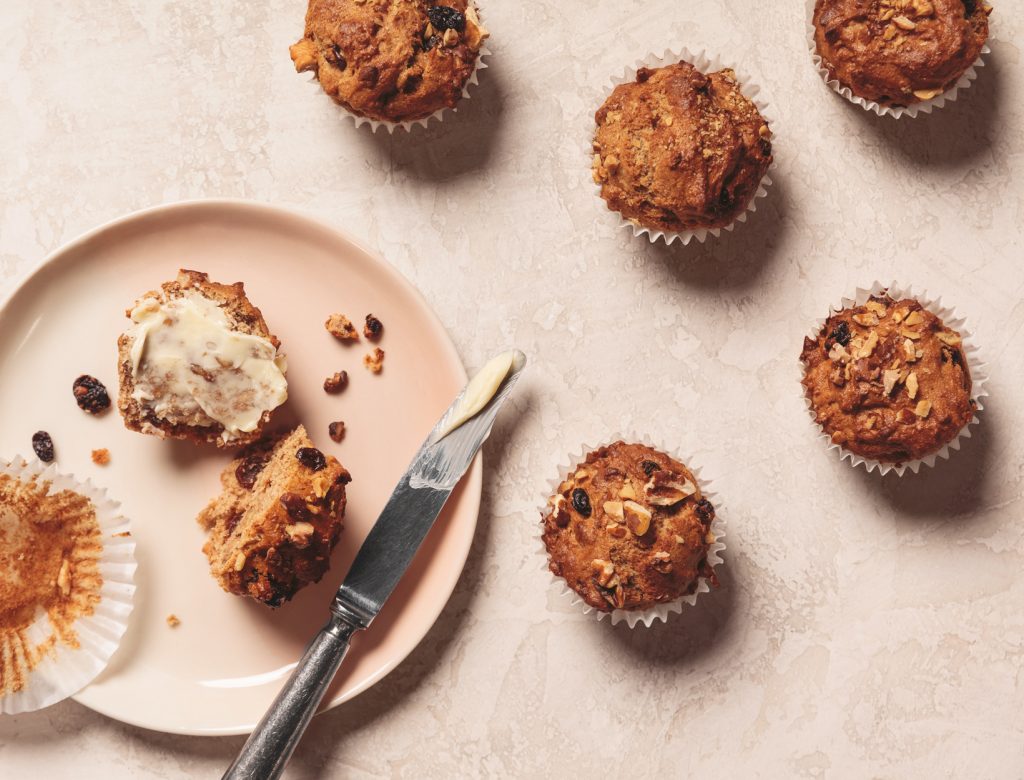 These whole-grain muffins are light and sweet.
1. Preheat the oven to 350°F (180°C) and roast the walnuts on a sheet for approximately 7 minutes, then finely chop.
2. Sift the flour and baking soda into a medium-size bowl and add the salt.
3. Purée the bananas in a food processor and add the remaining liquid ingredients. Mix well.
4. Make a well in the flour and pour in the wet mixture (scraping the processor bowl well) and fold together until the flour is moistened. Add the walnuts and raisins and fold just a few more times to incorporate them. Don't overmix or you will have tough muffins.
5. Line the muffin tin with baking paper or brush with oil. Use an ice cream scoop to distribute the batter evenly among the cups.
6. Bake for approximately 25 minutes or until a toothpick tests clean. Cool in the pan for a few minutes, then remove to a cooling rack.
Originally featured in Turkey Ragu and Banana-Nut Muffins