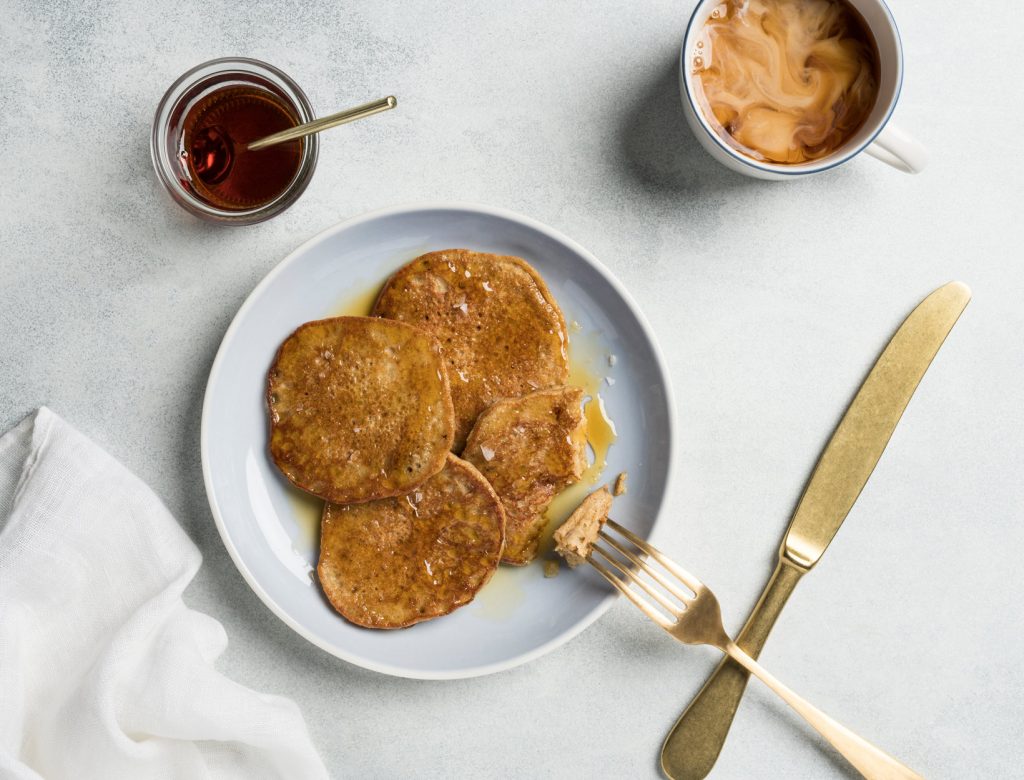 Banana Cinnamon Socca Pancakes
We've always loved savory socca (chickpea flour pancakes), and we were pleasantly surprised by how well this sweet riff worked. Warm cinnamon and sweet, slightly tropical banana go so well together, and the chickpea flour results in the most delightfully crisp little silver dollars we've ever had.
1. In a medium bowl, mash the banana. Add the rest of the ingredients and stir well to combine.
2. Heat a nonstick pan over medium-high heat. Add about 2 tablespoons or so of grape-seed oil to the pan. Then pour the pancake batter in ¼-cup portions, making little silver-dollar-size pancakes (the small size will ensure the pancakes stay crisp and evenly cooked). Flip after about a minute, once air bubbles appear on the top and the bottom begins to brown. Cook the remaining side for another 1 to 2 minutes. Repeat this process until all the batter is cooked.
3. Serve with a sprinkling of flaky sea salt and a drizzle of maple syrup.
In partnership with our friends at Bolthouse Farms®
Plant Protein Milk