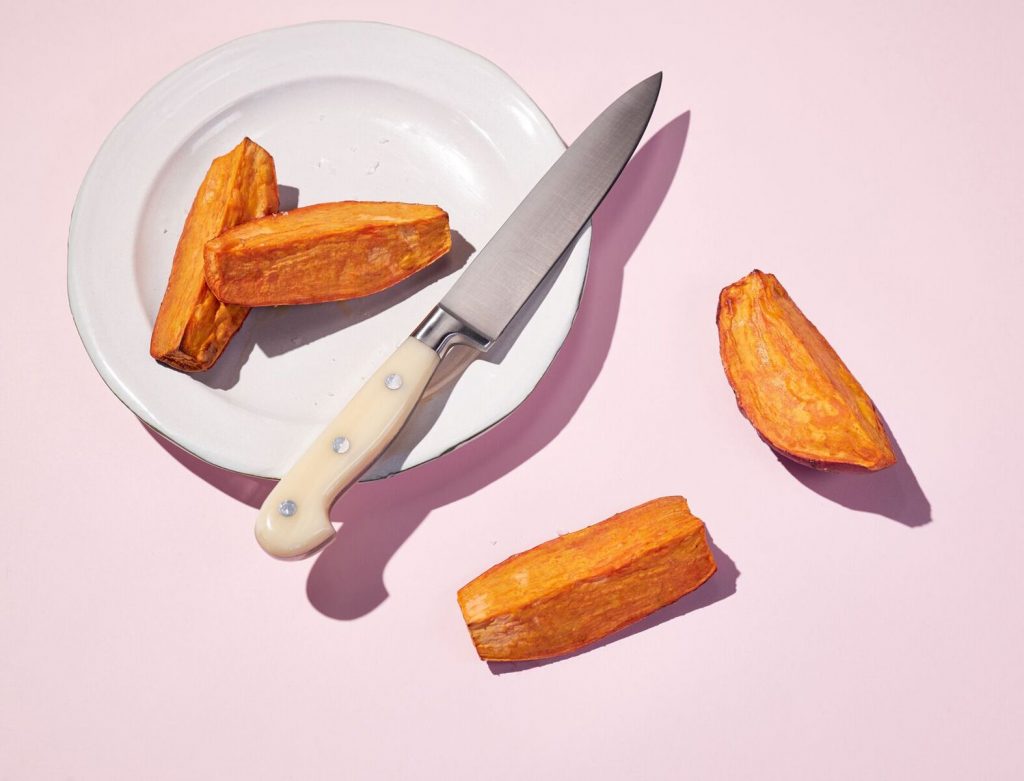 Savory for breakfast often hits the spot—this is a great way to begin the day.
1. Pre-heat your oven to 400ºF.
2. Prick the sweet potato in several places with a fork, and place on a rack in the oven. Put a baking tray at the bottom of the oven to catch any juices that ooze out.
3. Cook for 40 minutes. Slice it open, pull the skin down and drizzle with oil and salt to serve.
Originally featured in A Better Breakfast