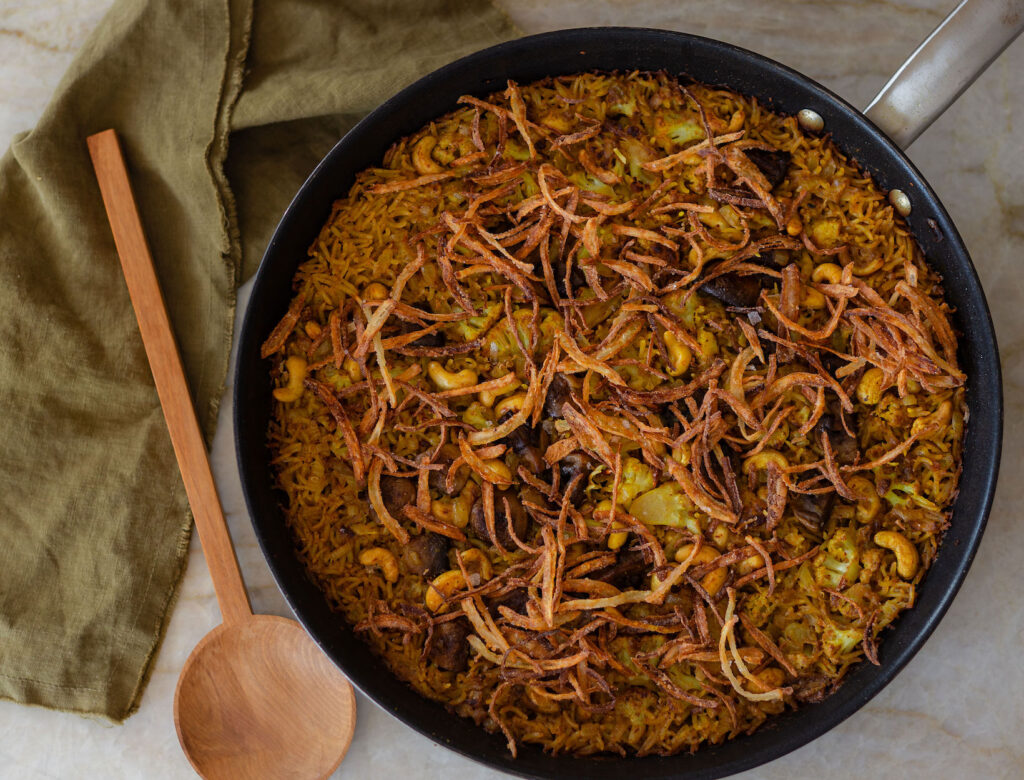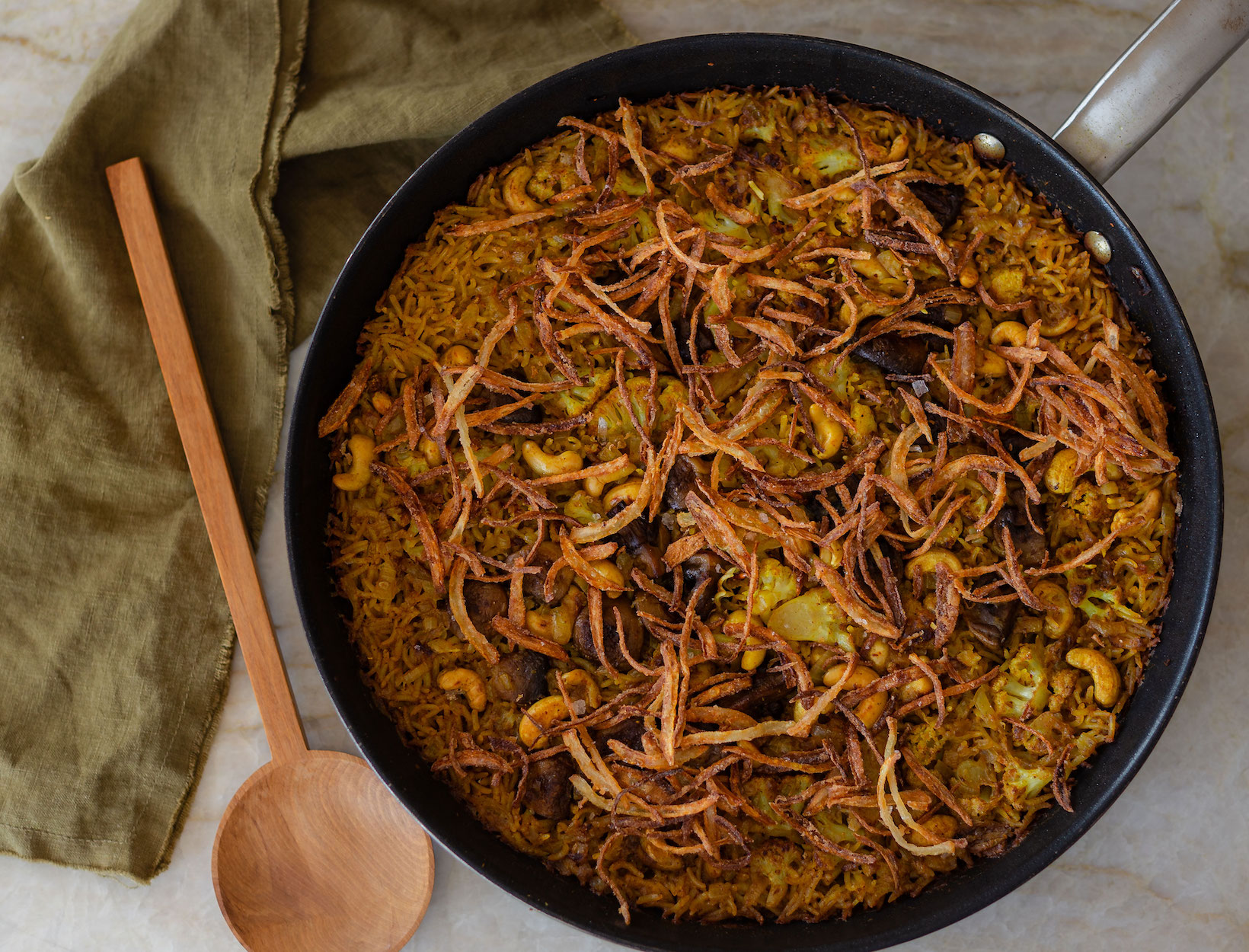 Baked Cauliflower and Mushroom Pilaf
"I make these baked rice pilafs regularly at home, and everyone in the family loves it. This one is vegetarian, but we sometimes add chicken, minced lamb, or shrimp. The fragrant, aromatic steamed rice with coconut milk and stock is cooked on low heat, allowing the flavors to gently infuse. My favorite part of the dish is the edge of the pan, where the rice forms a slight crust. I love adding nuts and fried onions for texture and extra flavor."
1. Preheat your oven to 375°F (190°C).
2. In a large skillet, heat the coconut oil over medium heat. Add the sliced mushrooms and cauliflower to the skillet and cook for about 5 minutes, until they start to brown.
3. Now add the onion, garlic, and ginger. Cook until the onion becomes translucent and fragrant. Add the cashew nuts and stir in.
4. Add in the curry powder, garam masala, turmeric, salt, and black pepper. Cook for another 2 minutes, stirring frequently. Then add the rice and stir in and coat well.
5. Pour in the boiling water and coconut milk and bring to a boil. Season with salt and pepper.
6. Place a lid on the skillet, then put into the preheated oven and bake for 30 minutes.
7. Once cooked, remove the skillet from the oven and let it sit for a few minutes. Top with the fried onions (see below) before serving, if desired.
To make the fried onions:
1. Heat the oil in a small pan until it reaches 320°F (160°C).
2. Dust the sliced onions in the rice flour, then shake off the excess through a colander.
3. Fry the onions until golden brown, stirring often so they color evenly. This usually takes 4 to 5 minutes.
4. Remove and drain over paper towels.
Originally featured in 3 One-Pan Wonders for Breezy Weeknight Meals