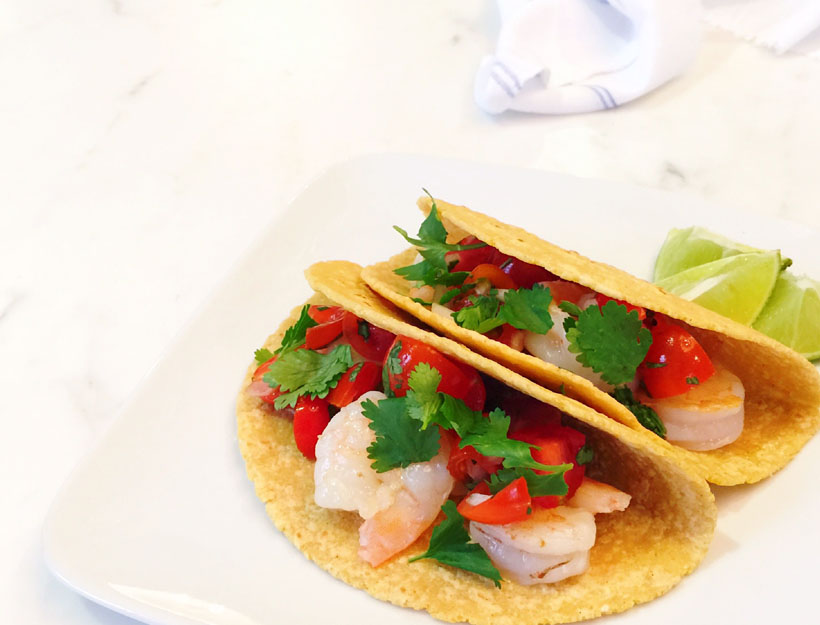 A southern California classic, grilled shrimp tacos couldn't be quicker to prepare—and they happen to be very healthy at that.
1. Preheat your grill over high heat.
2. Toss the shrimp together with the olive oil, lime juice and salt.
3. Grill until cooked through, about 2 minutes a side.
4. To serve, heat the tortillas in a dry frying pan and wrap them in a tea towel to keep warm. Pile a few shrimp on top of each tortilla and serve with a bit of pico de gallo, fresh lime juice, a few dashes of hot sauce and a little of the crumbled cheese if you'd like.
Originally featured in Mexican Dinner, Family Style