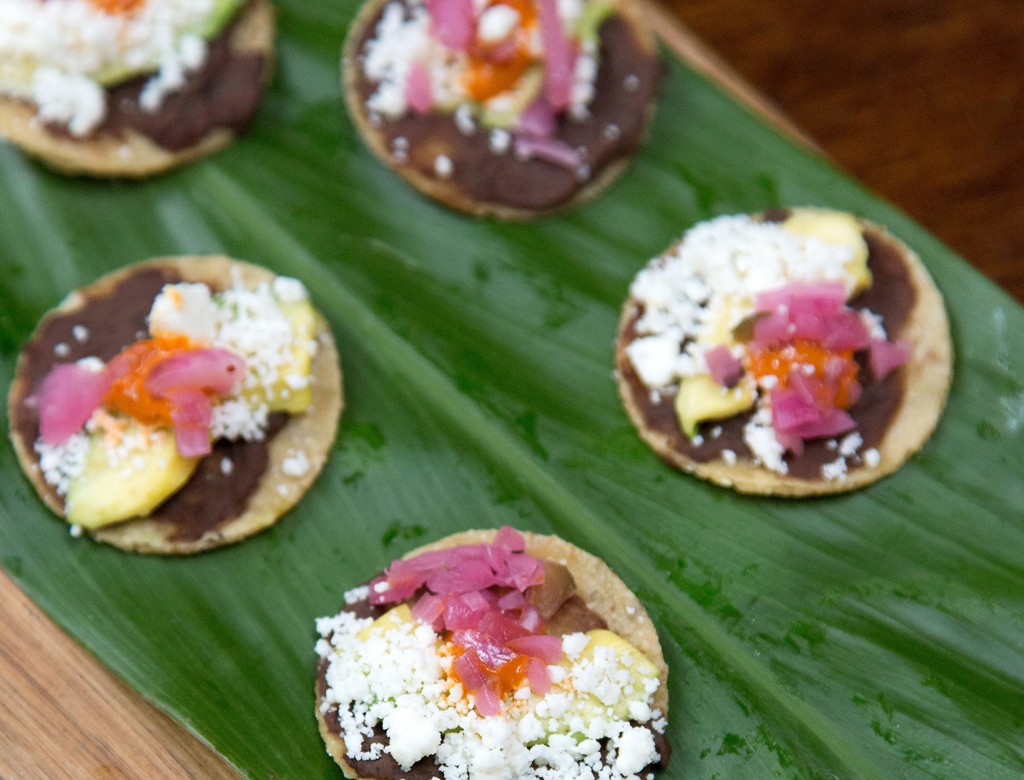 Avocado Tostadas with Pickled Red Onions
These tostadas are a great after-school snack or an easy weeknight dinner the whole family will love. If you don't have time to fry the tortillas, you can buy premade tostadas at most grocery stores.
1. First, make the pickled onions: Combine the sliced red onion, lime juice, ¾ teaspoon salt, chili powder, and sugar in a medium bowl. Toss together and let sit while you prepare the rest of the ingredients.
2. Heat the avocado oil in a medium sauté pan with high sides (you want the oil to come about ½ inch up the sides). When the oil is hot (you'll know it's ready if you dip a corner of a tortilla in and it immediately starts bubbling), add one tortilla at a time and fry until golden brown, about 2 minutes.
3. As you fry the tortillas, remove them to a paper towel-lined baking sheet and season immediately with salt.
4. Heat the black beans in a small saucepan until just warm, adding a little water to thin them as needed.
5. To assemble, divide the black beans among the 10 tostada shells. Top with sliced avocado and season with a little salt.
6. Top with pickled onions, a drizzle of salsa, and crumbled queso fresco.