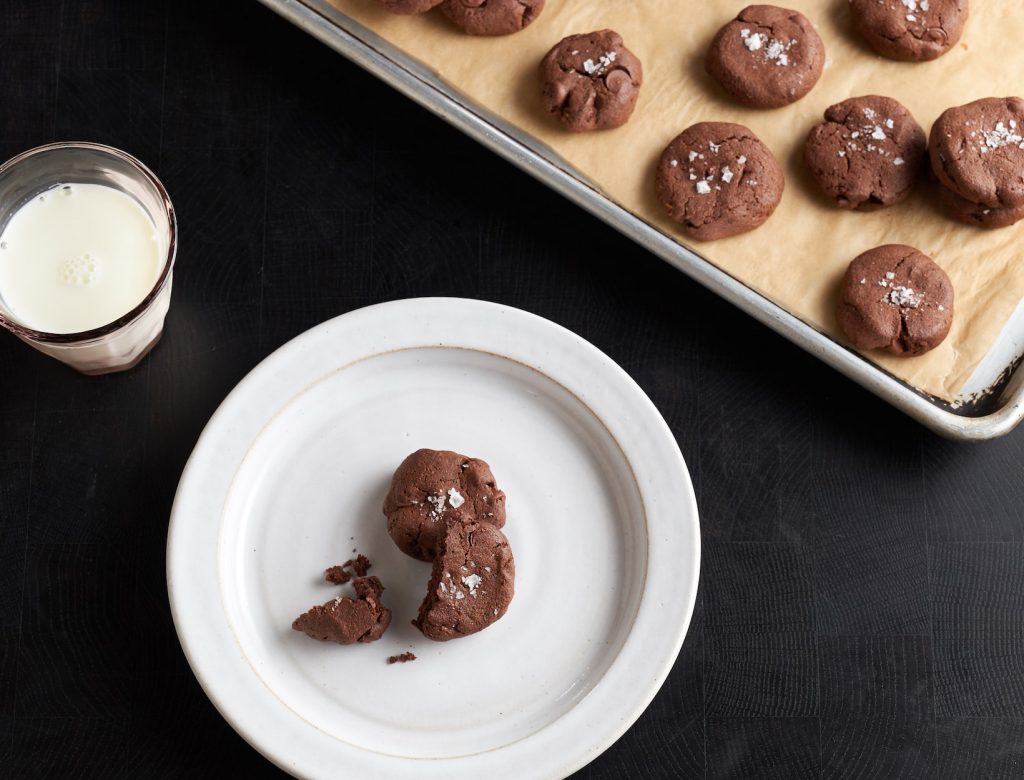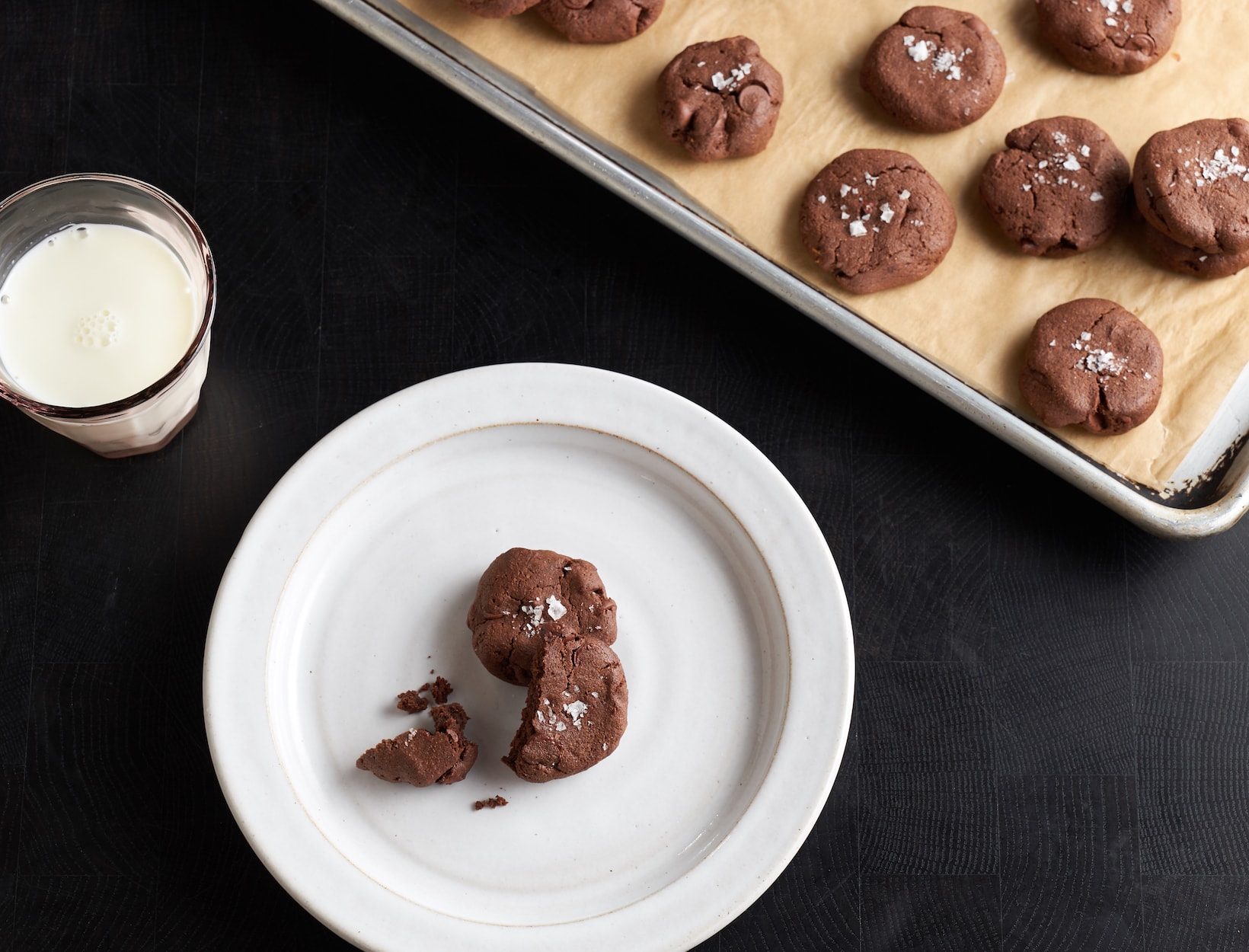 Avocado, Chocolate, and Sea Salt Cookies
OK, so this recipe is neither gluten-free nor dairy-free, but it's seriously delicious and way healthier than any salted chocolate cookie out there. To clean things up, we sub in creamy avocado for half of the fat and use spelt flour (which many people who are sensitive to gluten can tolerate) instead of all-purpose.
1. Preheat the oven to 350°F.
2. In a mixer fitted with the paddle attachment, cream together the butter, avocado, and coconut sugar until smooth.
3. In another bowl, whisk together the spelt flour, cacao, baking powder, and salt.
4. Mix the dry ingredients into the wet. Stir in the chocolate chips, cover the batter, and let chill in the fridge for at least 30 minutes.
5. Scoop heaping 1 tablespoon-sized cookies onto a parchment-lined baking sheet and press down with wet fingers. Sprinkle each cookie with a pinch of flaky salt, and bake in the oven for 10 minutes.