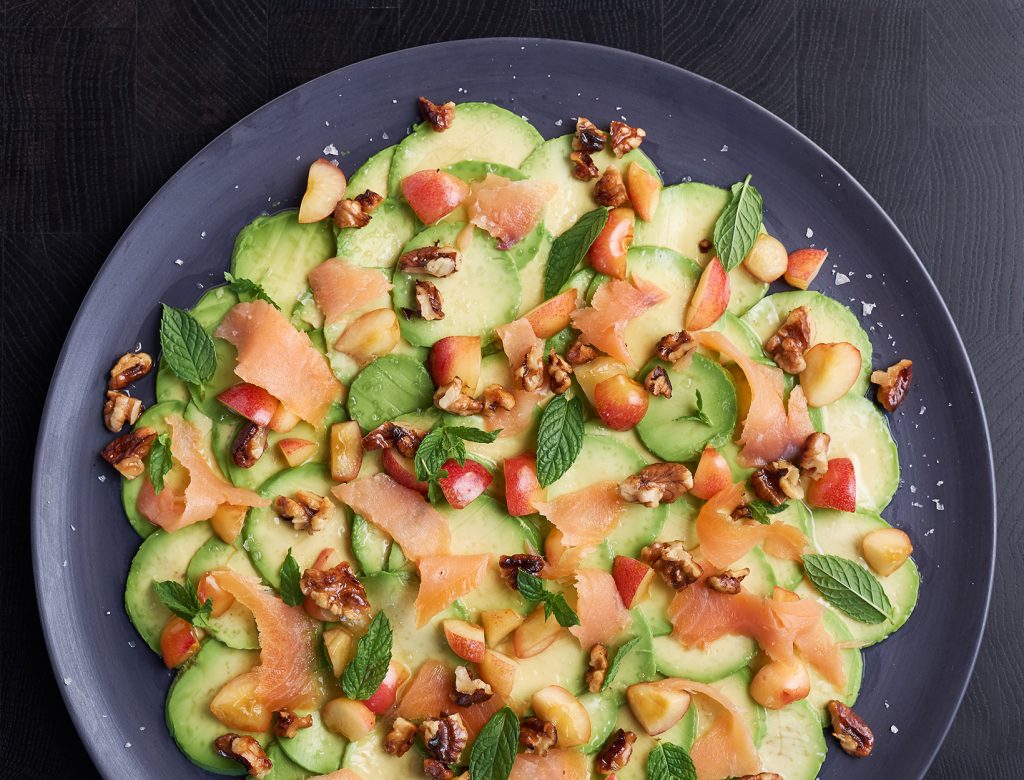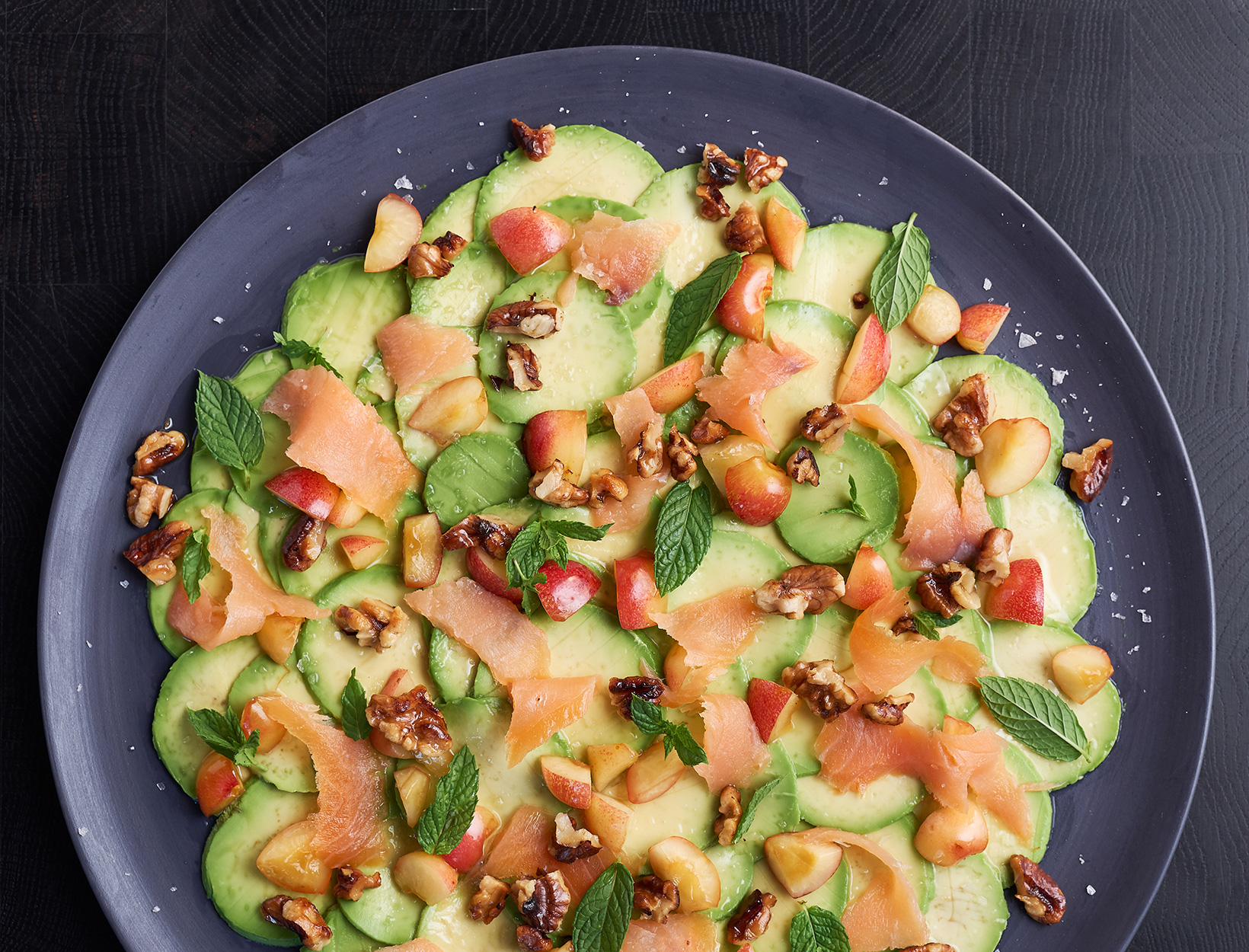 Avocado Carpaccio with Smoked Salmon, Walnuts, and Cherries
Seamus uses a mandoline to thinly slice underripe avocados—pretty genius, right? That technique and this simple carpaccio (full of healthy fats and tons of flavor) are two of our new favorite things.
1. Make the buttered walnuts: In a small skillet, cook the walnuts over high heat, tossing occasionally, for 1 minute. Add the butter and cook, tossing and stirring, until the butter melts and the walnuts are well coated, 1 to 2 minutes. Sprinkle with the salt and Espelette pepper.
2. Transfer the nuts to paper towels to drain and cool completely. The nuts will crisp as they cool.
3. Slice the avocado on a mandoline into very thin slices directly onto a serving plate. Sprinkle with salt, then drizzle with olive oil. Scatter the cherries all over, then drape the salmon on top.
4. Break 2 tablespoons of the buttered walnuts over the dish, then tear the mint leaves and scatter them over the top. Serve immediately.