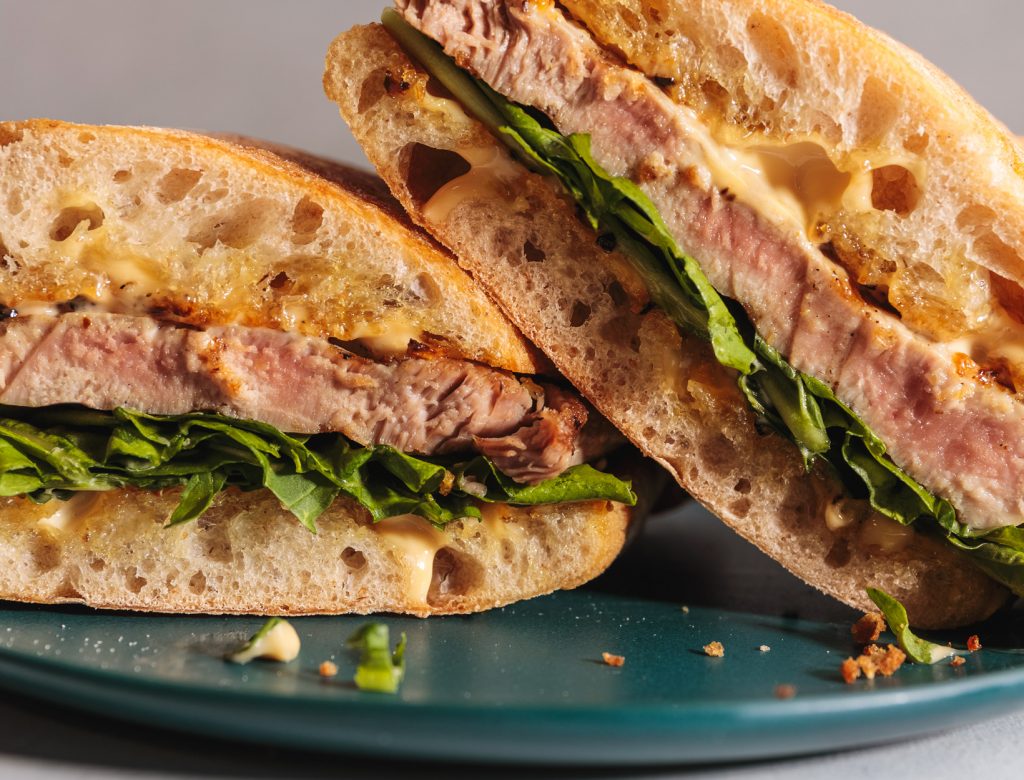 Seared Tuna Sandwiches with Soy and Sesame Mayo
An out-of-this-world sandwich that can also be served salad-style, on a bed of arugula with the soy and sesame mayonnaise as dressing.
1. Slice each tuna steak in half horizontally so you end up with 4 thin steaks (more bang for your buck).
2. Rub them with the peanut oil and ginger.
3. Set a large nonstick skillet over high heat. When it's hot, cook the tuna steaks for 20 to 30 seconds on each side or until just seared.
4. To make the soy and sesame mayo, whisk together the mayo, shoyu, and sesame oil.
5. Grill or toast the bread and drizzle with a little bit of olive oil. Spread the soy and sesame mayo on 1 side of each slice and sprinkle with freshly ground black pepper.
6. Distribute the tuna and arugula evenly on 4 slices of bread and sandwich with the remaining 4 slices.
Originally featured in Pancakes, Tuna Sandwiches, and Black Pepper Chicken