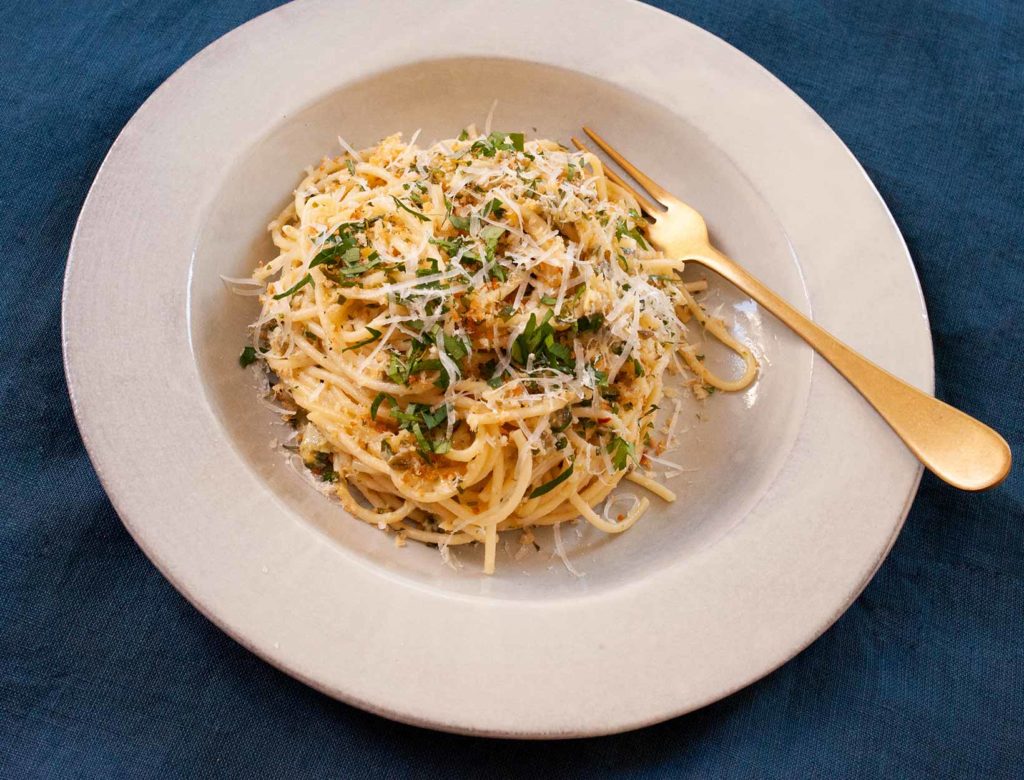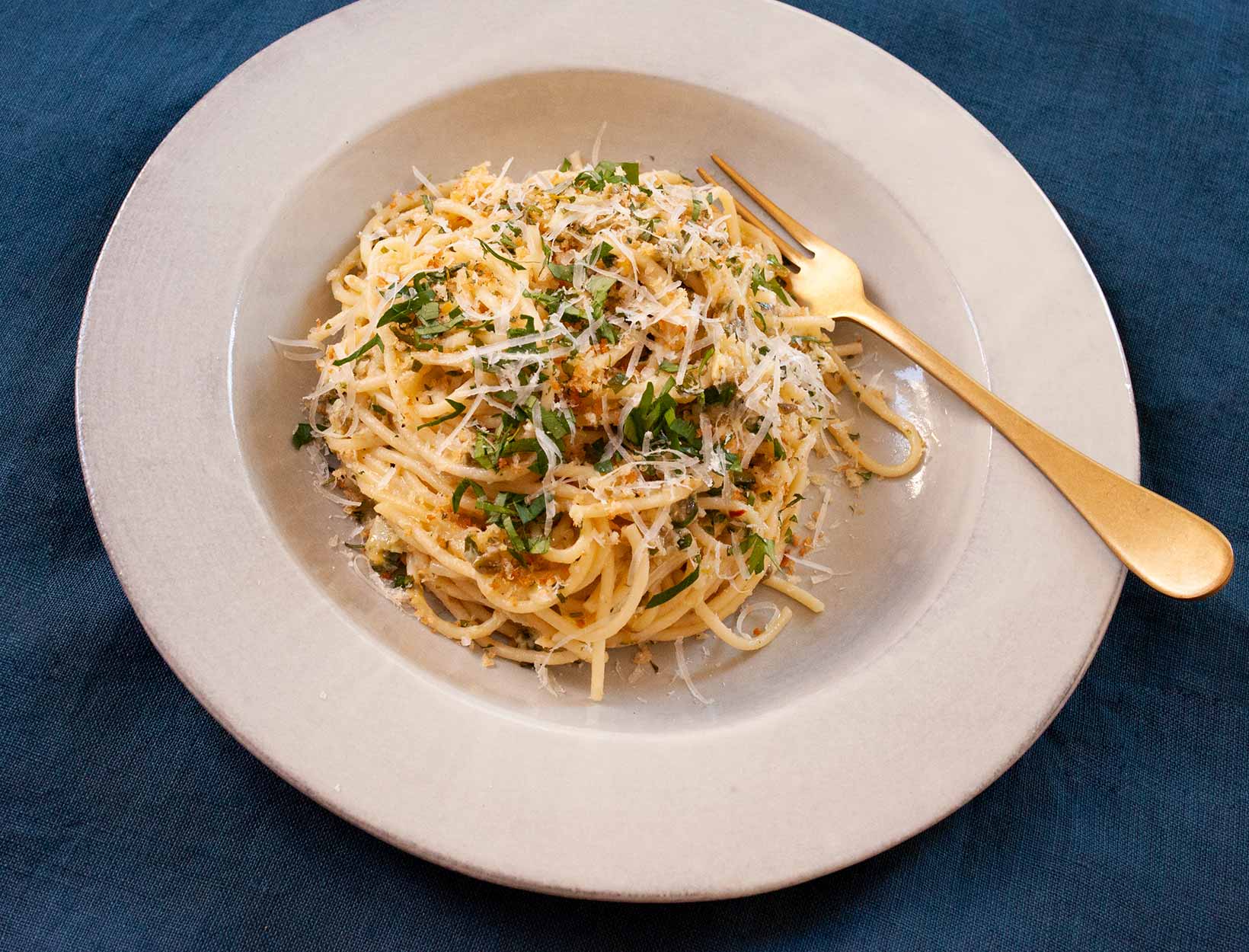 Artichoke Pasta with Garlicky Bread Crumbs
This pantry pasta feels extra special thanks to the gussied-up bread-crumb topping. Toasting them in olive oil and butter and adding garlic makes the humble pantry staple seem restaurant-worthy. Same goes for the artichoke hearts, capers, and preserved lemon—which become super vibrant and fresh-tasting when blitzed with garlic and parsley.
1. Bring a large pot of water to a boil.
2. Heat a small nonstick pan over medium heat. Add the butter and olive oil. Once melted, add the bread crumbs and toss well to coat in the oil. After about 2 minutes, add the grated garlic, mixing well to incorporate it throughout the bread crumbs. Continue to cook, stirring often to prevent it from burning. After about 5 minutes, they should be getting golden. Season with a pinch of salt and pepper, then remove from the heat. Let cool, then fold in the parsley.
3. To make the artichoke sauce, combine all the ingredients in a food processor and pulse several times until everything is well incorporated but still somewhat coarse—you're not going for a paste.
4. By now the water should be boiling. Season with salt and add the spaghetti. Cook it al dente, usually 1 or 2 minutes less than the package suggests. Before draining the pasta, reserve about a cup of the starchy pasta water.
5. Return the pasta to the pot and add about half the artichoke mixture to the pasta along with a splash of pasta water, tossing aggressively to emulsify the sauce. Add more of the artichoke mixture and pasta water as needed to get a nice creamy sauce (if you have some of the artichoke mixture left over, it makes a delicious spread on crostini).
6. Top each serving with a few tablespoons of the garlicky breadcrumbs and some freshly grated Parmesan.
Originally featured in 3 Inspired Pantry Dinners