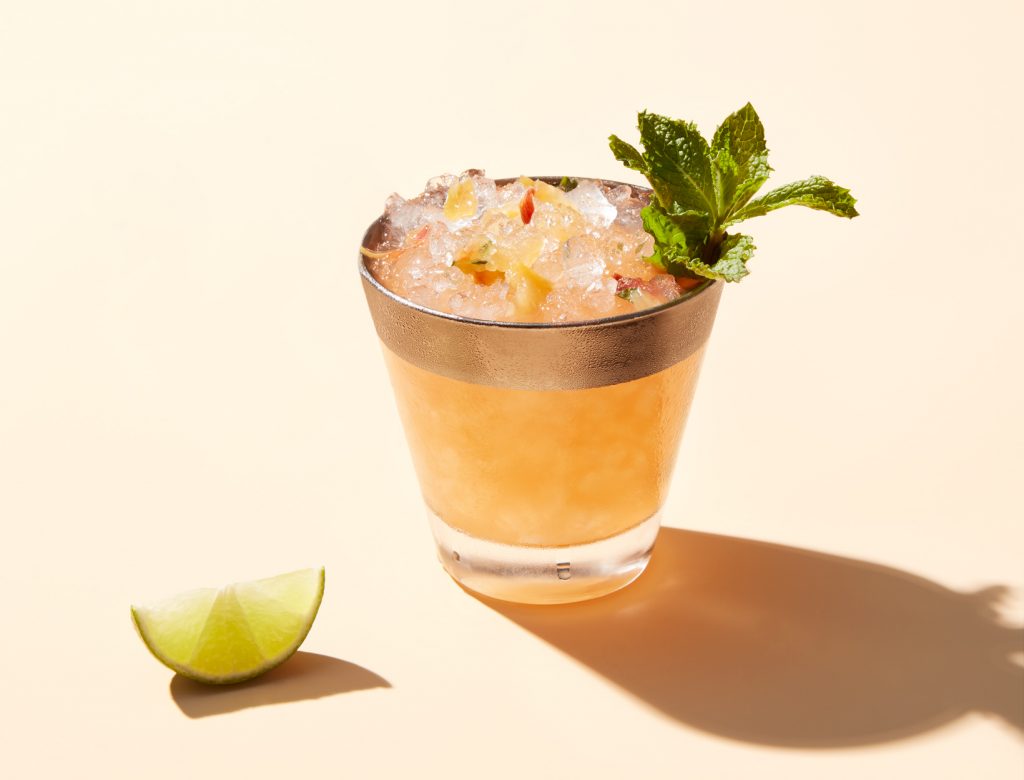 goopricot Smash
This not-too-sweet drink is dangerously good. Fresh mint is essential, though, so don't skip it.
2 ounces bourbon
1 ounce lime juice
6 to 8 leaves mint
1 teaspoon agave
¼ cup diced apricot
2 ounces club soda
ice
1. In a shaker, add lime juice, mint leaves, and apricot slices and muddle until the peach breaks down. Add bourbon and agave and shake for 10 to 15 seconds.
2. Pour the mixture undrained (you want all the muddled apricots and herbs) over ice and top with 2 ounces of sparkling water. Stir and garnish with a sliver of peach and mint leaves.
Originally featured in Two goop Cocktails to Launch Our New Perfume