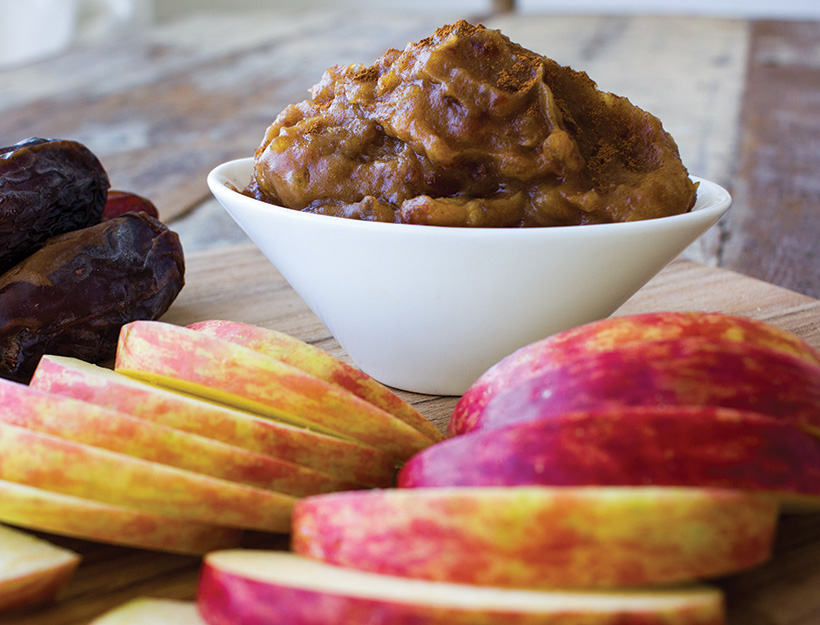 Apples with "Caramel" Dip
"This is the perfect snack to have waiting when your kids get home from school: crispy apple slices laid out alongside a gooey caramel dipping sauce. You may want to double the recipe, because this dish will disappear before you know it."
1. Arrange the apple slices on a plate.
2. Blend the dates and the cinnamon with a splash of water until combined. (If working with dry, firm dates, soak them in water for 2 hours beforehand until they are softened.)
3. Spoon the mixture into a serving cup alongside the apple slices.
Reprinted with permission from Medical Medium Life-Changing Foods: Save Yourself and the Ones You Love with the Hidden Healing Powers of Fruits & Vegetables. Copyright © 2016 by Anthony William. Recipe photo by Ashleigh & Britton Foster. Published by Hay House; November 8, 2016.
Originally featured in Healing Food from the Medical Medium