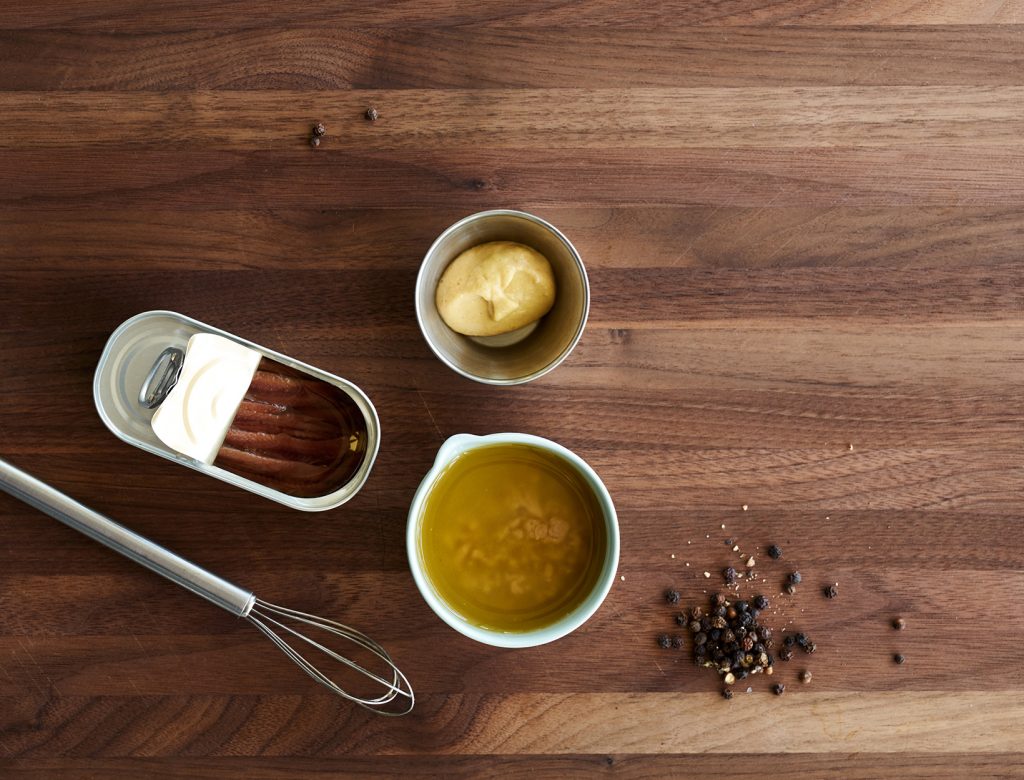 Anchovy Vinaigrette
A two-minute dressing that adds tremendous flavor to bitter leaves or any salad.
6 olive oil–packed Spanish anchovies
2 teaspoons Dijon mustard
2 tablespoons red wine vinegar
⅓ cup extra virgin olive oil
freshly ground black pepper
1. Whiz the anchovies, mustard, and vinegar together in a blender, being sure to get the anchovies completely pureed.
2. With the motor on, slowly stream in the olive oil.
3. Season to taste with pepper.
Originally featured in Six Easy Dressings to Up Your Salad Game